The Cider House Rules, Part 1 & 2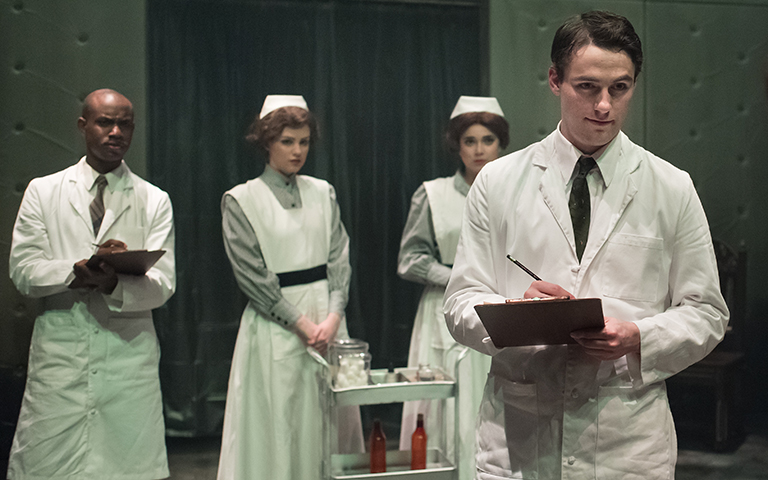 "The Cider House Rules," adapted from John Irving's sixth novel, tells the interlaced story of Homer Wells and Dr. Wilbur Larch. Homer is a perpetual orphan who grows up under the tutelage of Dr. Larch, an obstetrician who delivers unwanted babies and who secretly and illegally terminates unwanted pregnancies.
Directed by UNCSA School of Drama faculty Quin Gordon, "The Cider House Rules" will be performed in two parts in the tradition of "Nicholas Nickelby" and other plays that fully encapsulate the novel upon which they are based. Please note that you must purchase separate tickets to attend Part 1 and Part 2.
Director's note: recommended for mature audiences.
Written by Peter Parnell
Adapted from the novel by John Irving
Directed by Quin Gordon
Tickets $20 regular/$15 student
Part 1
Part 2
Catawba Theatre
1533 South Main Street, Winston Salem NC