Amythyst Kiah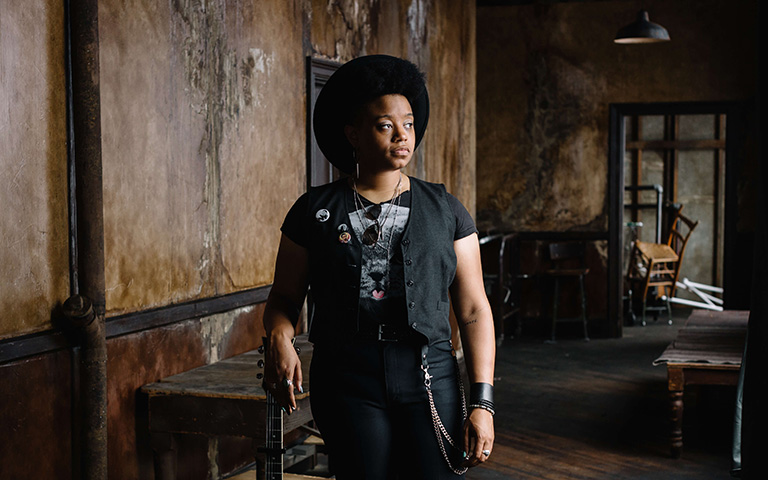 Winner of the 2019 Song of the Year at Folk Alliance International Conference, Amythyst Kiah's commanding stage presence is matched by her raw and powerful vocals—a deeply moving, hypnotic sound that stirs echoes of a distant and restless past.
Accompanied interchangeably with banjo, acoustic guitar, or a full band, her eclectic influences span decades, finding inspiration in old time music, alternative rock, folk, country and blues.
Our Native Daughters, her recent collaboration with Rhiannon Giddens, Leyla McCalla, and Allison Russell (Birds of Chicago), has delivered a full-length album produced by Rhiannon Giddens and Dirk Powell,"Songs of Our Native Daughters" (out now on Smithsonian Folkways). NPR described the opening track, Black Myself, written by Amythyst, as "the simmering defiance of self-respect in the face of racism.
Amythyst regularly tours the United Kingdom and has performed at Celtic Connections, Southern Fried Festival, Cambridge Folk Festival, the Edinburgh Jazz & Blues Festival, and SummerTyne Americana Festival. Provocative and fierce, Amythyst's ability to cross boundaries is groundbreaking and simply unforgettable.
News & Features
Stevens Center
405 W. 4th Street, Winston Salem NC
Previous Article