CANCELED - Jazz Ensemble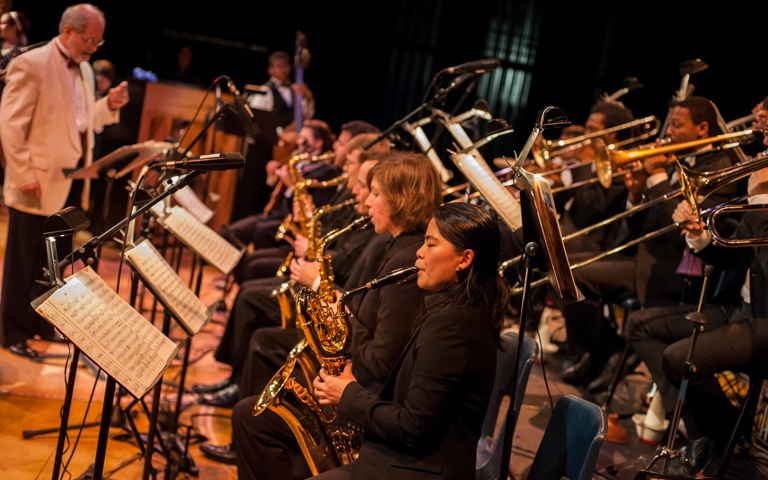 Emerging Artist Series
Come experience our award-winning Jazz Ensemble at the Ramkat in downtown Winston-Salem. Directed by Ron Rudkin, the Jazz Ensemble will perform a program offering an extensive range of big band jazz styles including traditional swing, Latin, fusion and contemporary.
The performance will feature the group's most talented jazz soloists and will highlight several sections of the band. Also featured is jazz bassoonist Paul Hanson.
News & Features
Tickets $20 regular/$15 student
Sunday, March 22, 2020 | 7:30 p.m. - 9:30 p.m.
The Ramkat
1533 South Main Street, Winston Salem NC
Previous Article
Next Article