Spring Dance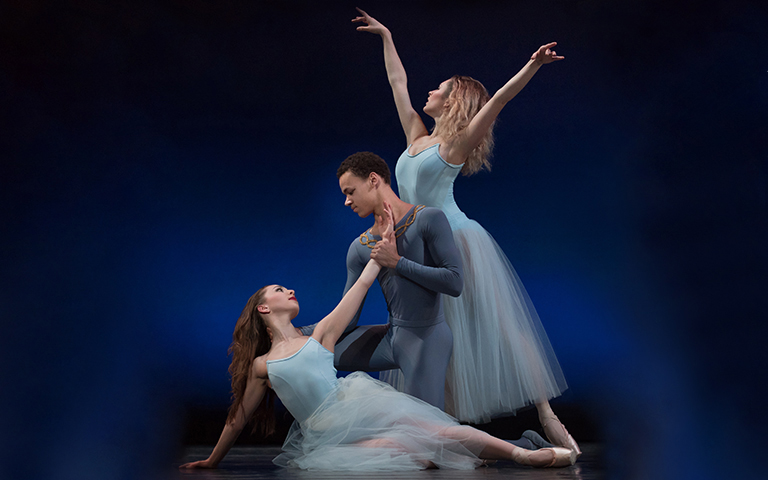 Emerging Artist Series
The schools of Dance, Music and Design & Production collaborate brilliantly on each of the four works in the Spring Dance program. Under the baton of Mark Norman, the UNCSA Symphony Orchestra will provide live music for each of the pieces. The program will include George Balanchine's classic ballet "Symphonie Concertante," set to Mozart's work of the same name. School of Dance Associate Dean Brenda Daniels will choreograph a new duet to Joaquin Rodrigo's exquisite Adagio from "Concierto de Aranjuez."
Merce Cunningham's quirky and intriguing "Travelogue," set to John Cage's "Telephones and Birds," features original design by Robert Rauschenberg that will be recreated by the School of Design & Production. Finally, a brand-new reimagining of "The Seven Deadly Sins" will be choreographed by guest artist Gina Patterson, with a new score by composer Jordan Hamlin, and stage designs from the talented faculty and students in the School of Design & Production.
Tickets $20 regular/$15 student
You're invited to our annual scholarship fundraiser on April 25. An exciting evening infused with the creative spirit of UNCSA, NextNow will feature Spring Dance followed by an exclusive cocktail soiree with the next generation of artists and creative innovators.
Stevens Center
405 W. 4th Street, Winston Salem NC
Previous Article
Next Article