POSTPONED - Lula Wiles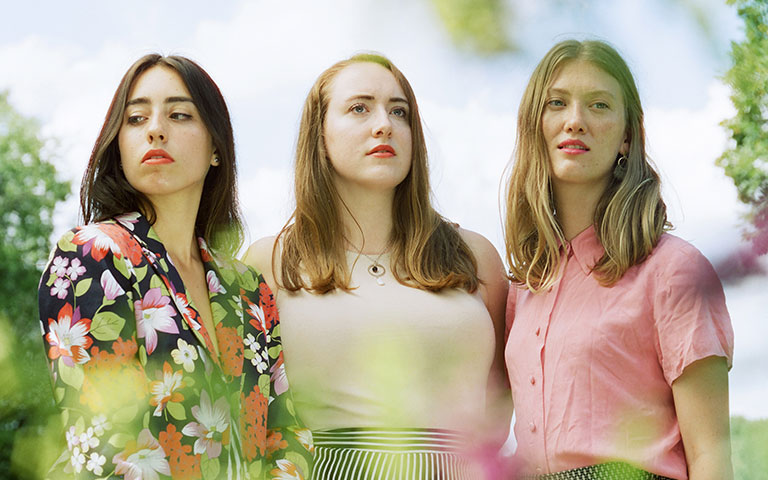 Lula Wiles, comprised of Boston-based musicians Isa Burke, Eleanor Buckland, and Mali Obomsawin, is "an impressive, multi-talented, all-female group featuring tight soaring harmonies, clever songwriting, and an old-timey vibe" (Glide Magazine). NPR Music noted "They have a great three-part vocal, and they just have such a clarity of perspective and tone of voice and such biting wit. They seem like young women who know their minds and flex their intellects."
With a mastery of folk music, they infuse their songs with distinctly modern sounds: pop hooks, distorted electric guitars and dissonant multi-layered vocals, all employed in the service of songs that reclaim folk music in their own voice. Lula Wiles has toured internationally, winning fans at the Newport Folk Festival and the Philadelphia Folk and sharing stages with the likes of Aoife O'Donovan, the Wood Brothers and Tim O'Brien. For Lula Wiles' intimate concert at the Stevens Center, the audience will be seated on stage with the band.
News & Features
Thursday, May 21, 2020 | 7:30 p.m. - 9:30 p.m.
Stevens Center
405 W. 4th Street, Winston Salem NC
Previous Article
Next Article