Rock 92 2GNC Comedy All Stars 2020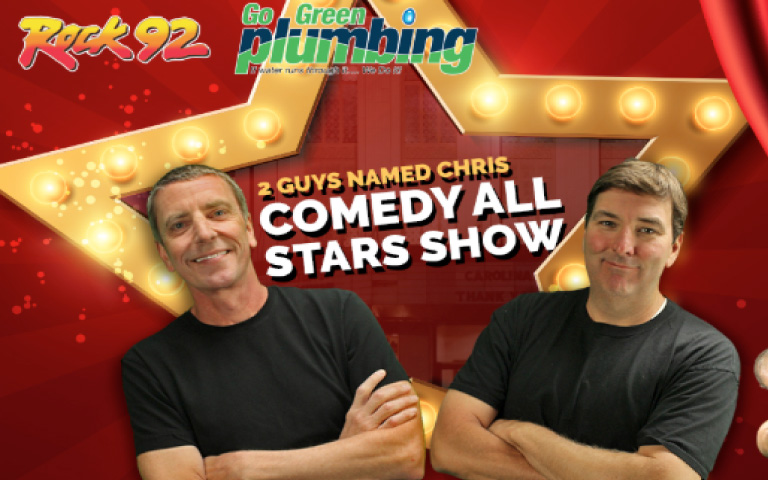 This one of a kind comedy night will feature an array of very talented and witty comedians with unique entertainment styles. We will feature un-cut and uncensored all-star comedians: Dean Napolitano, Collin Moulton, and Drew Thomas.
All these comedians have been featured on numerous occasions on the 2 Guys Named Chris Morning Show. We are very excited to bring them together for one great night of comedy. The combination of raw truth, originality and comedic twists will be a night surely not to be missed!
Stevens Center
405 W. 4th Street, Winston Salem NC