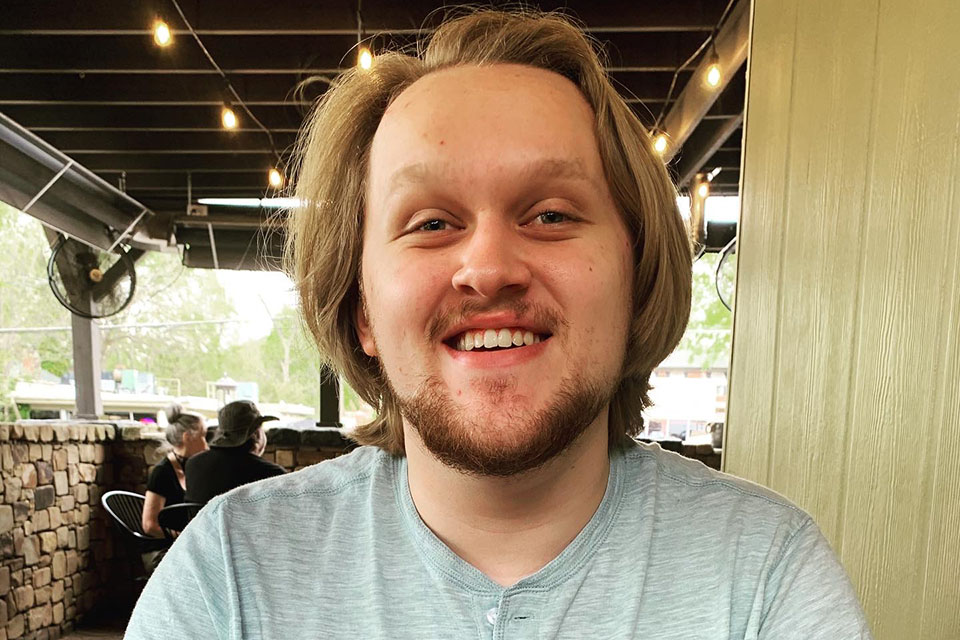 Grey Nicholson is a third-year Lighting student in the School of Design & Production. Having grown up just outside of Denver, Colorado his whole childhood, he was excited and ready to see the world from a brand new perspective at UNCSA. Grey loves to be a part of the innovative and industry-defining environment that UNCSA cultivates within its students.
What brought you to UNCSA?
UNCSA has an energy that doesn't exist on many other campuses. It's a community who deeply cares about the outcome of every individual. The competition against other artists isn't the driving innovative force like it might be in other universities. Instead, it shifts its focus to caring about the spirit underneath and building up an artist that is capable of transforming the world in new and inspiring ways.
What advice would you give to prospective students?
Don't be discouraged if your initial plan isn't what it turns out to be. I didn't even know about UNCSA until the very end of my college search, and it completely flipped my plan of staying in-state and going into a different program. There is always another opportunity somewhere, and there is always a place somewhere in the world that will best incubate your passions to make them the best they can be!