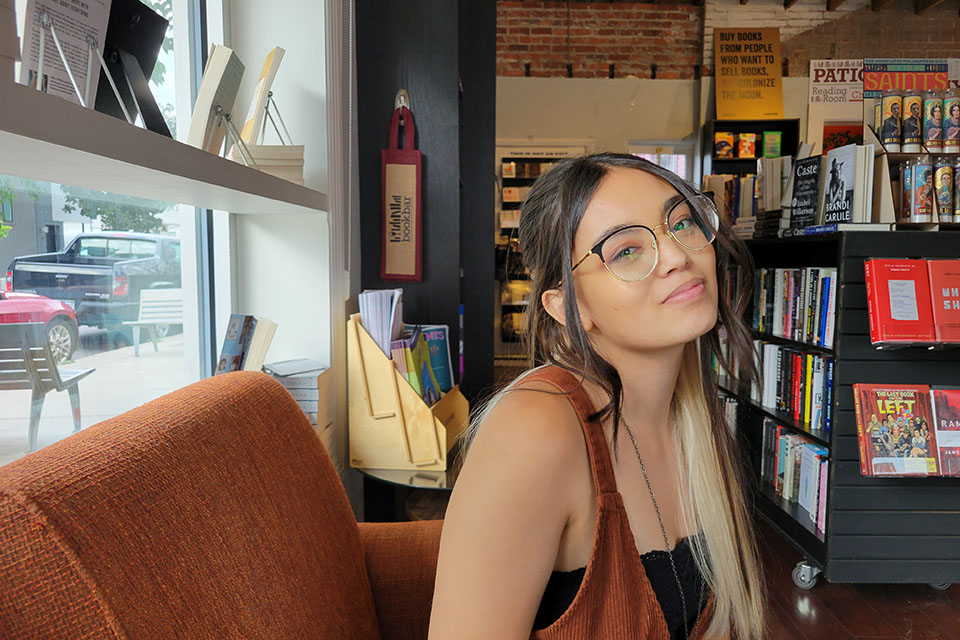 Isabella Tapia is a 3rd year student in Design & Production, studying Stage Management. Hailing from Colorado, she's been stage managing since her sophomore year of high school.
One of her favorite parts of stage managing is being able to collaborate with different artists to make something unique and special every time. Regardless of the show, she always learns something new, inspiring her to keep learning.
Coming from a public school with a small theatre department and minimal funding, Isabella sees the value of a quality arts education and is excited to be a part of ArtistCorps so she can share her knowledge with younger students.
In her free time, she loves knitting and reading classic literature, murder mysteries, novels, and nonfiction.