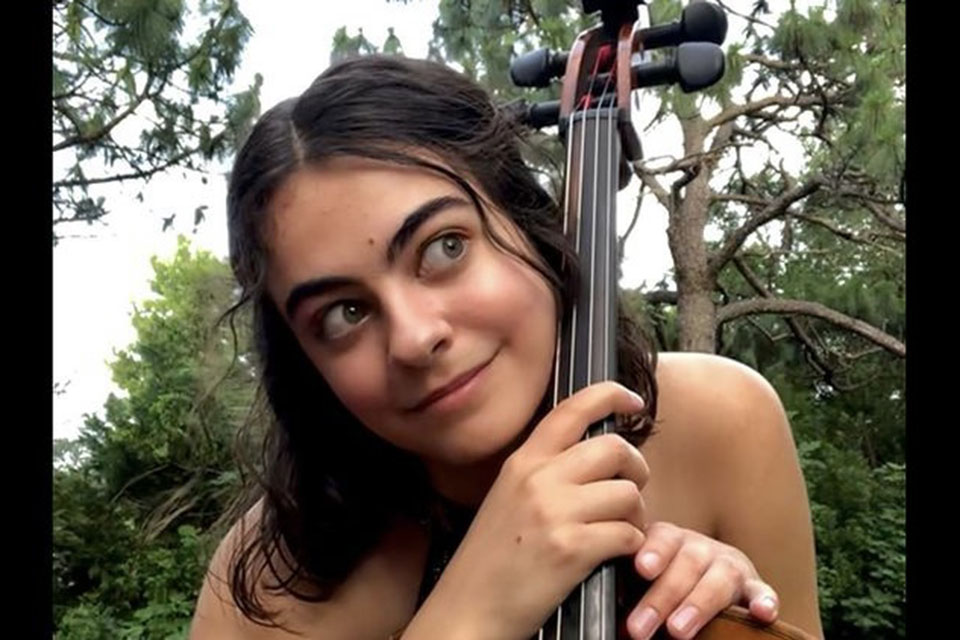 At the age of 13, Jojo Di Norcia joined Brooks Whitehouse's cello studio in the high school program at UNCSA. Now a third-year undergraduate, this is her 7th year at UNCSA!
Jojo is a firm believer that in the world of music, the people involved in performing and listening to the pieces are just as important as the music itself. Yo-Yo Ma once said, "My twin passions are music and people"; and Jojo shares the same sentiment. She also believes that it's incredibly important to give back to the people of Winston-Salem, as spending all her teenage years there shaped her as a person.
Passionate about intersectional feminism, Jojo's favorite pieces to play are unheard solo pieces written by women of all backgrounds. She believes it is an honor to showcase pieces that audience members have not heard before and believes that the best type of comment from an audience member is, "I have not heard that piece before and I love it! Where can I continue to listen to it in my own time?" Other artistic interests include jewelry-making, running the cello studio Instagram account, and playing accordion at a beginner level.