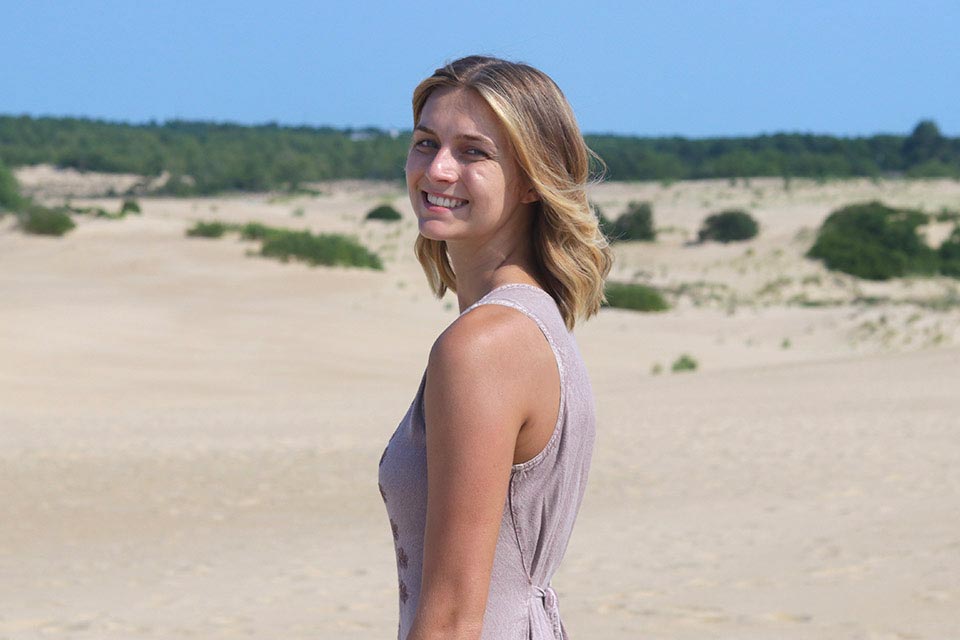 Katelyn is a third-year Cinematography student at the School of Filmmaking. She grew up in a small town in Missouri her whole life and knew she would be going out of state to pursue a film degree. She was so glad to have discovered UNCSA, where she found a sense of community and is able to collaborate with so many creative individuals.
Why did you want to become an Ambassador?
I remember going on my own campus tour after applying to UNCSA and how quickly I fell in love with the school. So, I was so excited to become an Ambassador in order to chat with prospective students who are trying to figure it all out like I once was.
What is your favorite spot on campus and why?
The sound stages have become a second home for me because of the amount of time we spend on them for film productions and cinematography classes. The sound stages are where I have learned the most and where I have bonded the closest with my classmates.