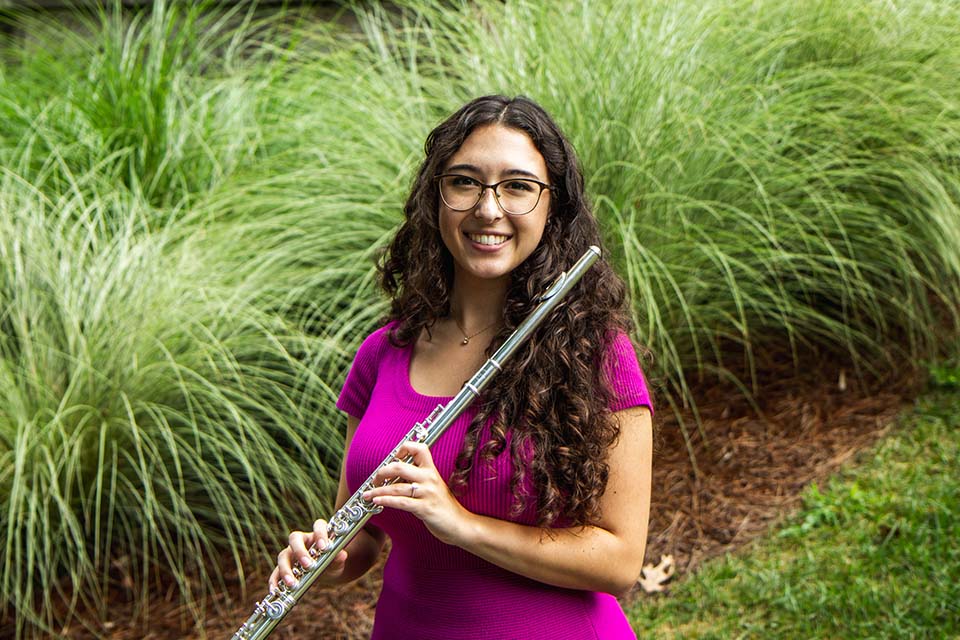 Kayla Cieslak is a native of Macomb, Michigan, and is a 2nd year graduate student at UNCSA. She is currently the Flute Studio Teaching Assistant to Dr. Tadeu Coelho. Before attending UNCSA, Kayla received her B.M. from Eastern Michigan University where she studied with Dr. Julie Stone.
During Kayla's undergraduate degree, she won both the William Stewart Concerto Competition and the Concerto/Aria Competition. She also won the Barry Manilow Scholarship Competition, which she has been recognized for on a national level through the Manilow Music Project. Kayla served as Principal Flute/Piccolo in both the EMU Wind Ensemble and Orchestra for three years. She is also an active member in the professional music fraternity Mu Phi Epsilon.
Nationally, Kayla was one of two flutists selected to perform in the United States Premier Air Force Band Collegiate Symposium and performed in the National Flute Association Collegiate Flute Choir in 2018. She has also participated at the Renova Chamber Orchestra Music Festival. Kayla has performed in many masterclasses with prominent flutists such as Sharon Sparrow, Amy Porter, Richard Sherman, Amanda Blaikie, Marina Piccinini and Christina Jennings.