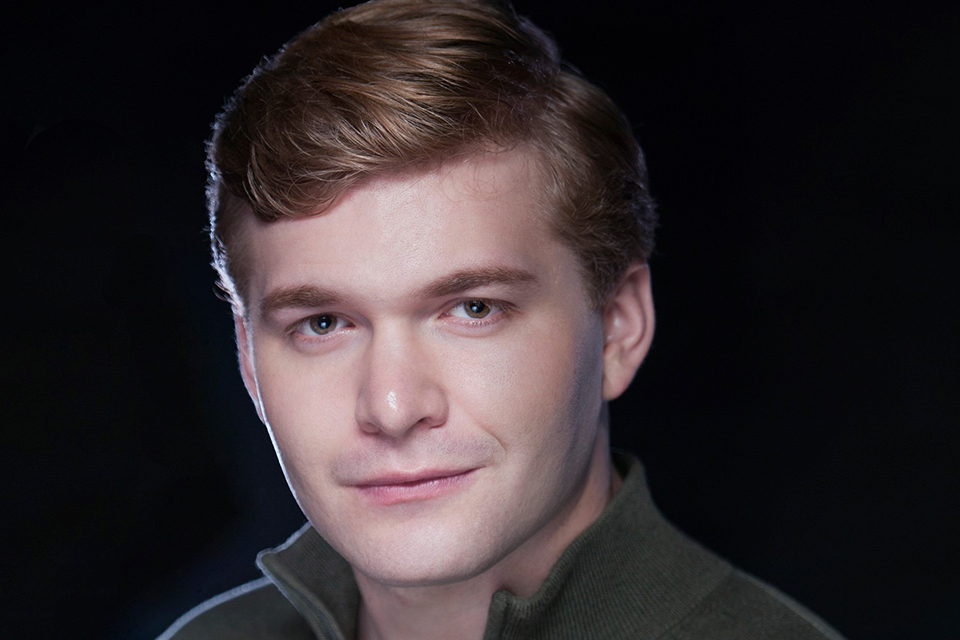 Tenor Logan Webber is a native of Colorado Springs, Colorado. He has performed with Colorado Springs Fine Arts Center, Opera Theater of the Rockies, Chautauqua Opera, The Smith Civic Center, The Rural Artists Project in Alaska and the AIMS program in Austria. Logan has performed in many productions with the Maryland Opera Studio including "Così fan tutte," and premiered the role of Justice Scalia in the opera "Scalia/Ginsberg."
He debuted at The Princeton Festival as Rector Horace Adams in "Peter Grimes," and performed with Piedmont Opera in productions including Spoletta in "Tosca," and Jonathan Dale in "Silent Night."​ As a Young Artist at Hawaii Opera Theater, he was featured in both "Eugene Onegin" and "The Daughter of the Regiment," and performed mainstage as Dallas in the opera, "Service Provider." Afterwards, Logan performed with Charlottesville Opera as Rapunzel's Prince in "Into the Woods." At Virginia Opera, Logan sang Daniel Buchanan in "Street Scene," and reprised Dallas in "Service Provider."
In the summer of 2019, Logan debuted with the Richmond Symphony as Le Rememdado in "Carmen" alongside Denyce Graves. Logan received his B.M. from the UNC School of the Arts, where he was awarded a William R. Kenan Jr. Excellence Award from the William R. Kenan, Jr. Charitable Trust and continues his studies with Dr. Marilyn Taylor. He received his M.M. from UMD at College Park under Delores Ziegler.
Education
M.M.University of Maryland
B.M.UNC School of the Arts