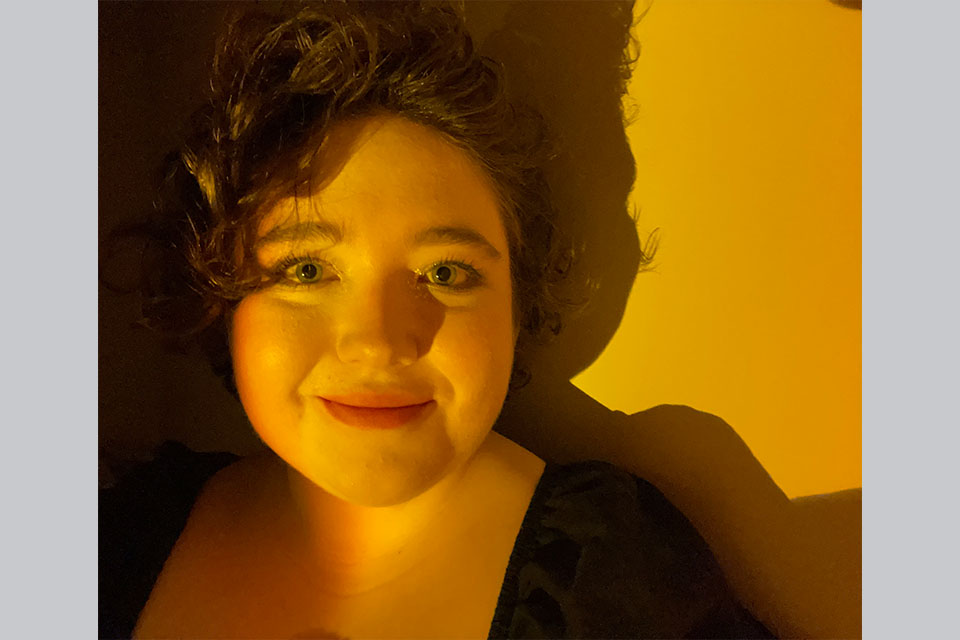 Madeline Burgin is a screenwriter and director that explores in the weird and fantastical. She is a second-year screenwriting graduate student in the School of Filmmaking.
Madeline holds a BA in Communications with a certificate in filmmaking from Augusta University, where she wrote, directed, and edited her first short film "Fairy Glass," that was selected at two international film festivals and completed her thesis (and fictional podcast of the same name) Scythe & Halo Cab Co.
Her passion is storytelling through empathy and curiosity to help inspire others to do the same. Madeline can be found writing horror and thriller screenplays. If not, she's probably reading.