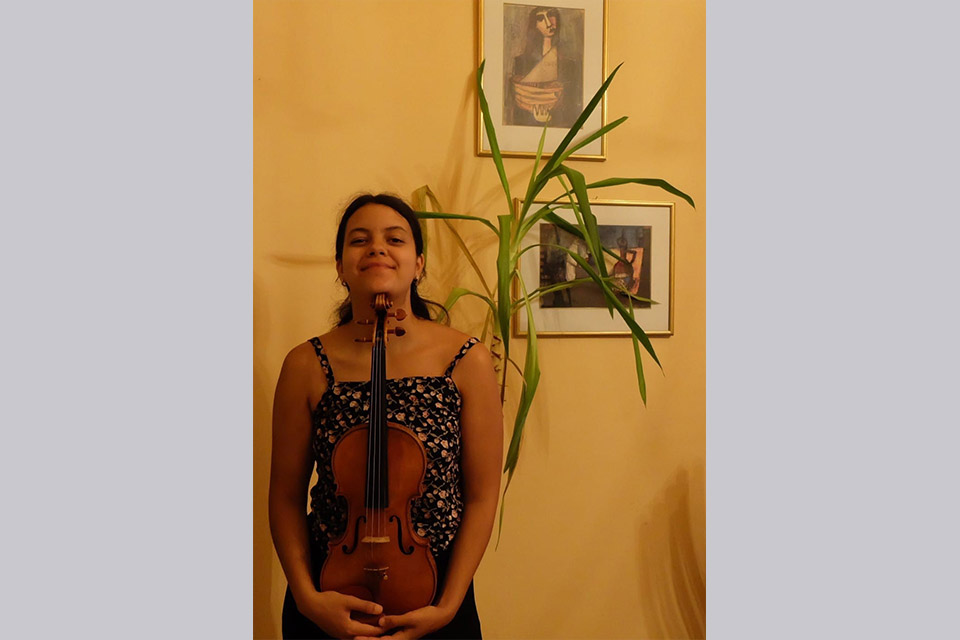 Marta Djorovic was born in Belgrade, Serbia. She chose to study the violin at the age of 6 and is still enchanted by it. After completing high school in her hometown, she attended the University of Music and Performing Arts Graz in Austria. She was then awarded the Kenan Excellence Scholarship and began her studies in Violin Performance at UNCSA in August 2018, studying with Ida Bieler.
Before coming to the US, she played in a variety of orchestras and chamber music ensembles all over Serbia and Europe (Austria, Netherlands, Portugal, Slovenia, Montenegro).
Marta took part in volunteer and community service both in Serbia and Austria. She currently serves with the Vivaldi Project, a program aimed at providing quality music education opportunities for preschool children.