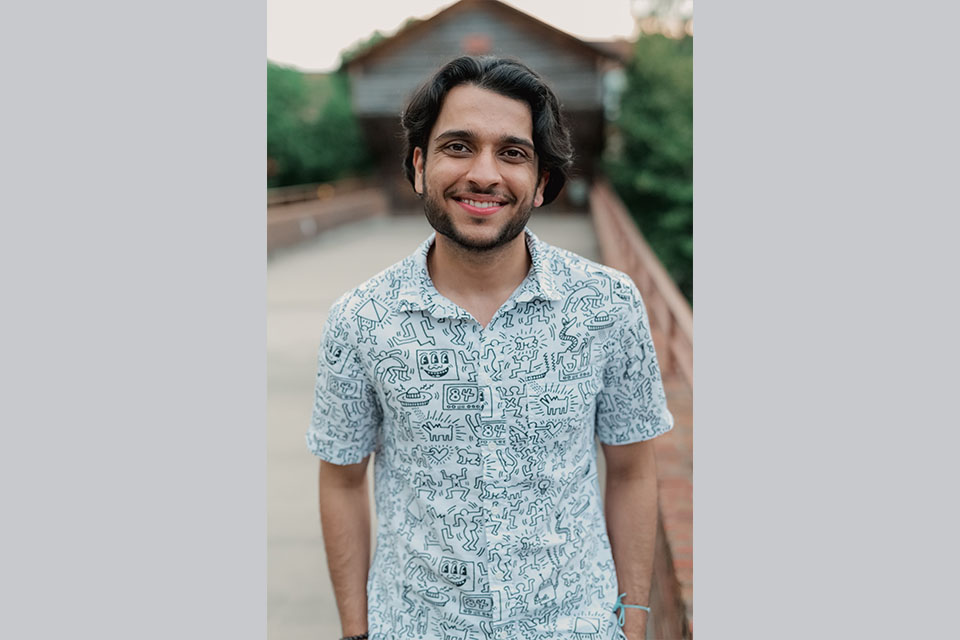 Rohit Lila Ram, a multi-hyphenate artist originally from Karachi, Pakistan, is currently a 4th year student in the School of Filmmaking studying Producing and pursuing a minor in Arts Entrepreneurship. He started his artistic journey in Pakistan with dance and theatre and eventually moved into the world of film where his curiosity and passion for visual storytelling grew.
While at UNCSA, Rohit has worked on multiple short films, documentaries, and short-form web-series. He has also worked in the production department for multiple media/film companies and non-profit organizations including the 2022 Cannes Film Festival where his web-series Pilot was presented at American Pavilion and the River Run International Film Festival where he served as a jury member.
Rohit has held leadership positions in a number of UNCSA student groups including the Student Government Association, Student Engagement, and the Admissions department.
He was awarded with Sarah Graham Kenan Scholarship of Excellence, 2022-2023, which has given him the opportunity to explore the world of art even more and empowered him to be a sustainable artist.
Ram believes his experience at UNCSA and especially in the United States is a 'rebirth' as an artist and a person while exploring and learning how to craft authentic stories that promote culture, diversity, and experience.