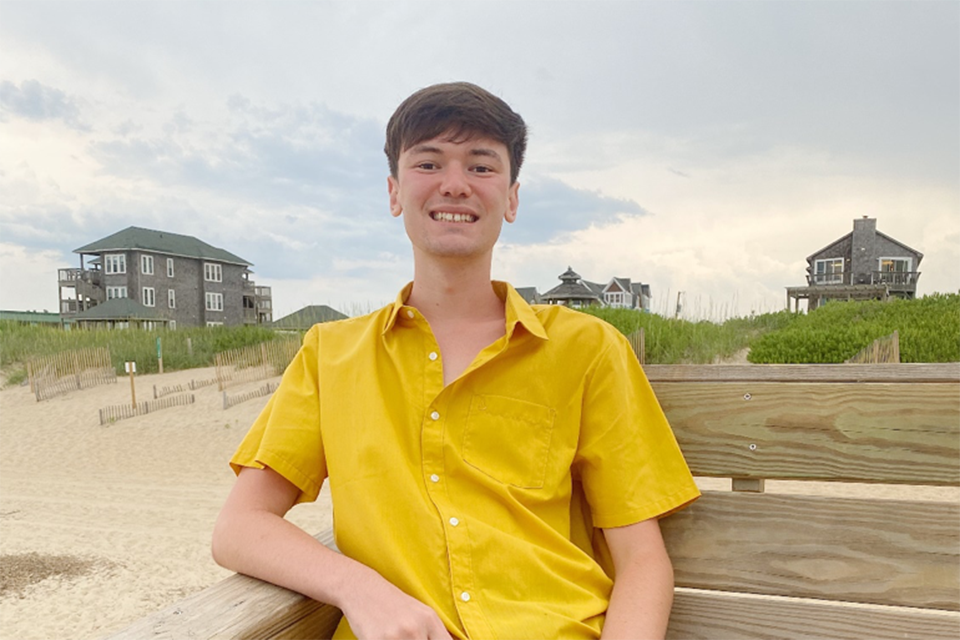 William Brickhouse is a third-year Vocal Performance major in the School of Music. He is originally from a small town called Camden, North Carolina which is located near the Outer Banks. This is William's second year as an Ambassador and his third year participating in the UNCSA Student Government Association.
Why did you want to become an Ambassador?
Some of the best memories I have from applying to college were all of the tour guides and connecting with students from those specific schools. I wanted to become an Ambassador to connect with new prospective students to provide that same welcoming feeling I was given when I was applying.
What is your favorite spot on campus and why?
The fourth floor of the Library will always be my favorite spot on campus! I am a little biased since this is the floor devoted to music; however, the views of campus and downtown make it the best spot to get work done.