Songwriting and Production Faculty
Faculty
Stephen Webber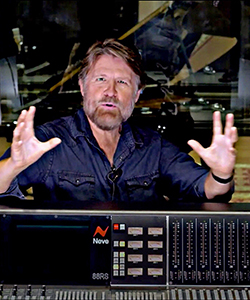 Stephen Webber is an Emmy-winning composer, and the Executive Director of BerkleeNYC, where he oversees the legendary Power Station recording studios. As Dean of Strategic Initiatives, Stephen is innovating Berklee's curriculum across multiple campuses.
Stephen was the founding director of Berklee's masters degree in Music Production, Technology and Innovation, and CTO of Berklee's Valencia Campus. Stephen has produced, engineered and played on over 100 albums, and recorded with artists as diverse as Nas, DJ Premier, Kathy Mattea and Meshell Ndegeocello.
Stephen has been the topic of features in the New York Times, All Things Considered, and the Today Show, and has performed in concert with Bela Fleck, GrandMixer DXT and Emmy Lou Harris.
Professor Webber wrote the best-selling book, Turntable Technique: The Art of the DJ, the first book to approach the turntable as a musical instrument. His online course, Music Production Analysis, won 2010's Best Online Course Award. His Massive Open Online Course for Berklee/Coursera, the Art of Music Production, has reached hundreds of thousands of students.
He presents workshops and master classes across the US, Europe, Asia, Australia, Central and South America. His former students have won dozens of Grammys, and include the artists St. Vincent, Psy and Kiesza.
Pat Pattison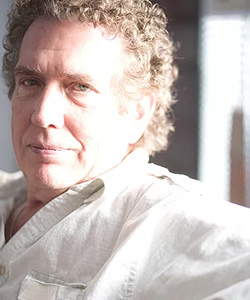 Pat Pattison is a professor at Berklee College of Music, where he teaches lyric writing and poetry. In addition to his four books, Songwriting Without Boundaries (Writer's Digest Books), Writing Better Lyrics (Writer's Digest Books), The Essential Guide to Lyric Form and Structure (Berklee Press), and The Essential Guide to Rhyming (Berklee Press), Pat has developed five online courses for Berklee Online: three on lyric writing, one on poetry, and one on creative writing, all available through online.berklee.edu, and more than 800,000 students have enrolled in his coursera.org MOOC, Songwriting: Writing the Lyric since its first run in 2013. He has written over fifty articles for various magazines and blogs and has chapters in both The Poetics of American Song Lyrics (University Press of Mississippi) and the Handbook on Creative Writing (Edinburgh University Press).


Pat continues to present songwriting clinics across the US, Canada, Australia, New Zealand, and Europe. Pat's students include John Mayer, Gillian Welch, Tom Hambridge, Karmin, American Authors, Liz Longley, Greg Becker, Charlie Worsham and many more.
Clare McLeod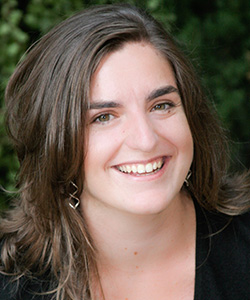 Clare McLeod is an Assistant Professor in the Voice Department at Berklee College of Music. A Certified Master Teacher in Estill Voice Training, Clare also trained at the National Center for Voice and Speech, and is a member of the National Association of Teachers of Singing. In addition to teaching at Berklee, she presents voice clinics regularly in Los Angeles, Colorado and Austin and continues to study developments in the voice research field.