Immersive Storytelling Residency Program
Immersive Storytelling Residency Program
The​ Media + Emerging Technology Lab​ (METL) Immersive Storytelling Residency Program was wide-ranging in scope and was uniquely situated to train and serve as a resource for the next generation of creative innovators. Each METL residency consisted of participants with complementary skill sets: game developers, technical artists and screenwriters/producers.
The residency program provided participants with access to advanced technologies and mentoring from award-winning faculty and industry leaders for the purpose of creating immersive content furthering the artistic medium of storytelling. Projects produced by the residents include "BonsAI" from the first cohort and "Black Ice" and "System: The Contribution" from the second cohort.
Advisors included Jacquie Barnbrook, Academy Award-winning Visual Effects Producer; Kent Bye, host of nationally-acclaimed Voices of VR podcast; Navid Khonsari, Founder of iNK Stories, a NYC-based digital storytelling studio; Bob Keen, Chair of UNCSA Filmmaking's Visual Effects and Immersive Media; and Zahra Rasool, Head & Editorial Lead of Al Jazeera Contrast.
Meet the Residents
2021
Mikaela Byrd – Screenwriter/Producer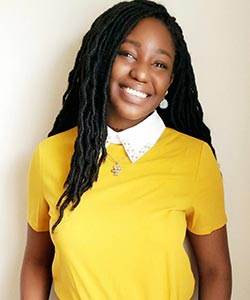 Mikaela Y. Byrd is a screenwriter and animation enthusiast, expressing herself through her writing to create social dialogues. Her goal is for people of all backgrounds to recognize themselves in her work. She is currently completing her M.F.A. in Screenwriting from UNCSA. Mikaela uses sci-fi worlds to create a safe and immersive place for viewers to learn about people they wouldn't normally encounter and be confronted with problems they wouldn't typically face. She writes to humanize the world so that things like class, race, and everyday fears can be a discussion and not a barrier.
John Curran – Technical Artist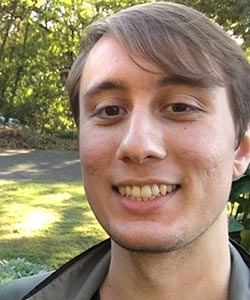 John Curran is a graduate from UNCSA with a concentration in animation. John has had experience helping bring characters to life and supporting the technical backbone of animated projects. Inspired by Valve's real time cinematics, this led to him exploring 3D animation. John gives credit to the Serious Sam mod community for launching his journey into game development. He is both a character artist in regards to crafting appealing forms, while at the same time rooted in a solid sense of body mechanics as an animator.
Arif Khan – Screenwriter/Producer
Arif Khan is a British writer and director, based in Los Angeles and San Francisco. He's held roles at Airbnb Creative Studio, Warner Bros. Animation and Oculus Story Studio, the Emmy award-winning Facebook team dedicated to the research and development of virtual reality storytelling. His short films and VR projects have screened at genre festivals all over the world, including the Sitges International Film Festival, Trieste Science+Fiction Festival, Imagine Film Festival and Festival Européen du Film Fantastique de Strasbourg. Prior to receiving his M.F.A. in Film Production at University of Southern California School of Cinematic Arts, he earned his Masters in Creative Writing from the University of Cambridge.
Drew Paryzer – Screenwriter/Producer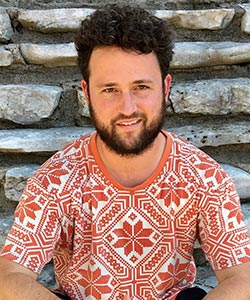 Drew Paryzer is a playwright and interactive storyteller. His plays have been developed at institutions such as the Kennedy Center, the Roundabout Theatre and the Playwrights' Center. Interactive work includes the escape room Resilience Sentry (UT Austin), the point-and-click sci-fi adventure Superfluxus (Pivot Arts Festival 2020), the Halloween crafts fair + cult ritual FinalCon (Austin Critics Table Nomination) and Meow Wolf's Omega Mart. He is an affiliated artist with the National New Play Network and the Playwrights' Center. Drew holds a B.A. from Sarah Lawrence College and an M.F.A. in Playwriting from UT Austin, where he was a James Michener Fellow.
Daniel Sabio – Game Developer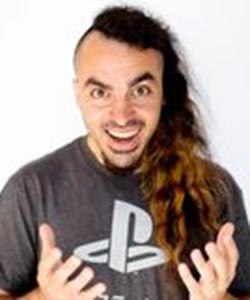 The Glad Scientist (b. Daniel Sabio) is a Puerto Rican conceptual new media artist, programmer and designer. Their work primarily focuses on immersive performance and installation arts and is driven by a research-based approach balanced with an understanding of emotional and transformational responses to an art experience. Their work has been welcomed internationally at ISEA (International Symposium of Electronic Art), SXSW, Bass Coast, VRHAM!, FILE and Ars Electronica, as well as exhibited in galleries in New York City, Berlin and Tokyo. Their collaborations and group work have supported Brainfeeder's Little Snake (with Ommatidium Studios) and members of Japan's legendary experimental band BOREDOMS (with Cosmic Lab).
Darren Woodland – Technical Artist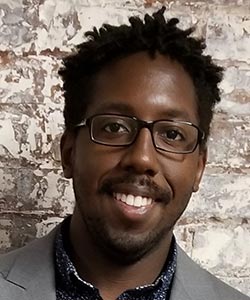 Darren Woodland Jr. combines digital technology, narrative and design to create entertaining and informative experiences. As a multimedia artist/musician he focuses on interactive media, immersive technology, sound design and storytelling. Darren has an educational and research background in media arts, sound and music, and games. He has received a Bachelor of Arts degree from the University of South Carolina in Media Arts/Art Studio and a Master of Art and Design degree from North Carolina State University in Experimental Media Arts. In the near future he will be working towards a PhD in Digital Media from Drexel University.
Lawrence Yip – Game Developer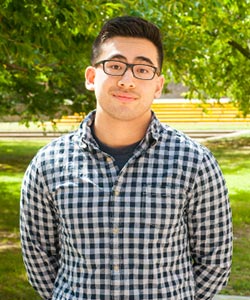 Lawrence Yip is an XR Developer focused on character-driven experiences and storytelling. His start in immersive began in undergrad helping to establish the first VR lab on campus and onboarding faculty and students to the new technology. He has since moved on to freelance development, creating various narrative AR/VR experiences for enterprise and entertainment applications. Some of his work includes a mobile AR children's book, VR Medical Case study and a magical realism VR introspective. He aims to innovate on ways to improve character immersion and embodiment to tell more impactful immersive stories.
2020
Fernando Goyret – Technical Artist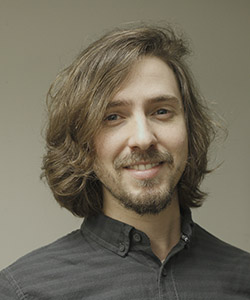 Fernando Goyret grew up in Brazil and Uruguay drawing pictures and writing stories as a way to understand the world, and his place in it. This inspired him to get a degree in Graphic Design from Brazil's State University of Santa Catarina. He also has an M.A. from the Art + Design program at NCSU Graduate School of Design. In addition, Fernando is a musician who has combined his artistic and musical talents by developing skills in street art and digital media art in support of his and other bands, events and festivals.
Alex Moro – Software Engineer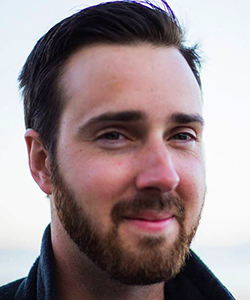 Alex Moro is a former Support Technician at Epic Games where he specialized in assisting developers with VR/AR, Blueprints and Mobile. He also assisted in evaluating submissions for Epic's MegaGrants program. In addition, Alex is a Technical Designer with expertise in Unreal Engine and 3-D development. He has been involved with the creation of numerous video games, including The Grand Canyon VR Experience, at Immersive Entertainment and The Order:1886 from Ready at Dawn Studios. Alex has released a personal project called Synthetic Dreams on Steam.
Trent Spivey – Screenwriter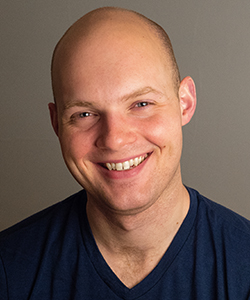 Trent Spivey is an immersive media creator, explorer, and mischief-maker from North Carolina who believes that an experience can be a work of art and a socially constructive tool. After graduating from the UNC School of the Arts and working at a prominent VR studio in San Francisco, Trent returned to his home state to conduct research on how we might use immersive media to ethically empower traditionally excluded communities. As a storyteller, Trent is confident in the narrative power of spatial computing. As an enthusiastic co-creator of the new South, Trent is always seeking to understand how we might preserve what's good about the South and reckon with the rest.