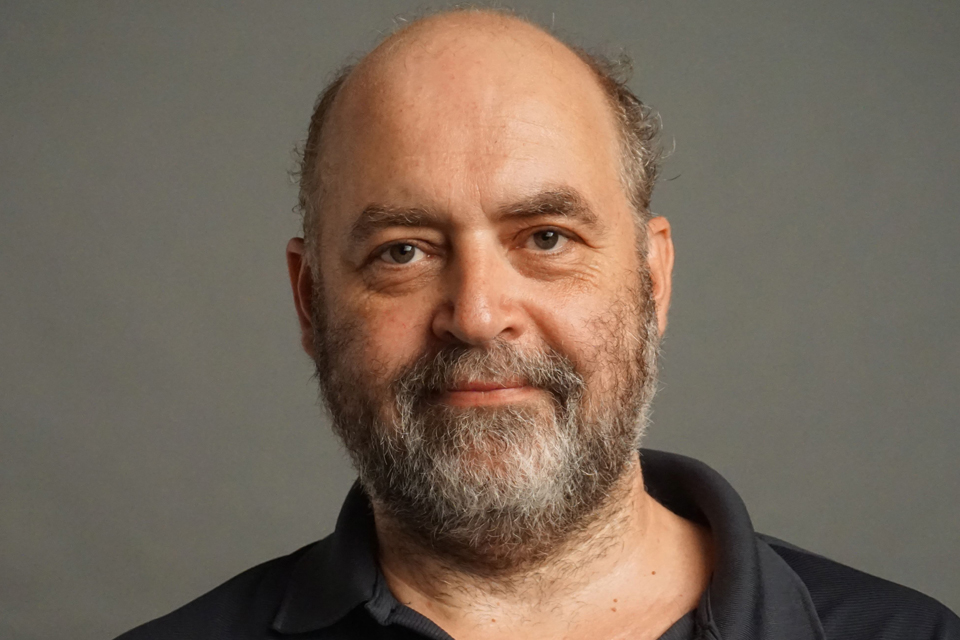 Before joining the School of Filmmaking's Visual Effects and Immersive Media department, Bob Keen worked in the film and television industry for over 40 years and was involved in over 250 films and television projects, including "The Empire Strikes Back," "Superman," "Alien," "Event Horizon," "Hellraiser" and "Dog Soldiers." Additionally, he has directed eight feature length films and has been Second Unit Director or Effects Director on more than 30 projects.
Love something! Pursue it! Nothing will make you feel more creative and inspired than truly loving what you do.
Credentials
Has served as Chair of Visual Effects Department for seven years, helping to develop the Immersive Entertainment program.

Using his special effects experience, where he has a reputation for thinking outside the box, he has developed a creative process for teaching others to think and solve in unorthodox ways. Some of the major companies which have used his services are Sony Interactive Europe, the London Film Museum, Thorpe Park (Tussaud Group), Cineaqua Paris and EA Games.
Career Highlights
Ran his own special effects company, Image Animation PLC, from the world-famous Pinewood Studios in England for 23 years, with international branches in Los Angeles and Toronto. At its height, Image Animation was one of the biggest make-up effects companies in the world, with 150 technichians and dozens of apprentices.
Supervised the Visual Effects/Make-Up effects on 49 film and television projects, including "Ronin," "Event Horizon," "Children of the Corn II," "Hellraiser II," "Hellraiser III: Hell on Earth," "Candyman," "Hardware," "Waxwork," "Highlander," "Little Shop of Horrors," "Lifeforce," "The Never Ending Story," "Return of the Jedi," "The Dark Crystal," "The Keep," "Outland," "Moonraker," "The Medusa Touch" and "Nightbreed."
Awards, Recognitions & Honors
Bob and his team have been nominated six times for the Saturn Award for Best Make-Up for: "Hellraiser," "Waxwork," "Nightbreed," "Hellraiser III: Hell on Earth," "Candyman" and "Warlock: The Armageddon."