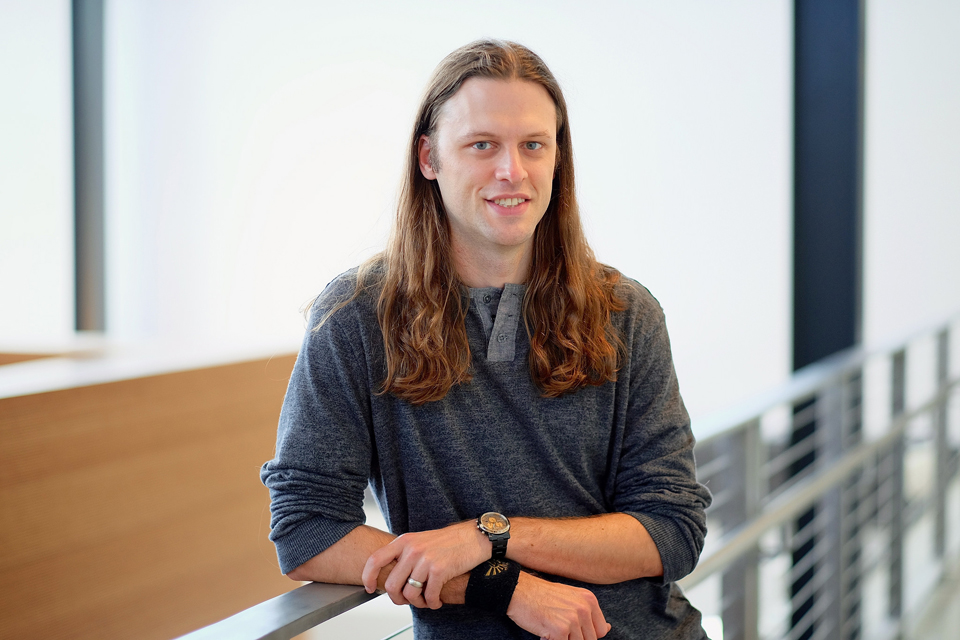 R. Allen Smith teaches history and social studies in the UNCSA High School Academic Program. Typically teaching World and U.S. History, Smith instructs his classes by combining lecture and group discussion. He infuses his courses with outside readings (primary and secondary sources), films and artwork.
As a social studies educator, I pride myself on building a strong rapport with my students; this allows students to trust themselves and begin to take ownership of their own learning experience as I push them to succeed in a rigorous coursework.
"'There, There' by Tommy Orange, 'White Rage' by Carol Anderson, and the 1619 Project are all read and discussed in my U.S. History courses as a means of emancipating the curriculum," Smith says. "I was fortunate enough to meet both Tommy Orange and Dr. Carol Anderson at various conferences. These experiences have helped to infuse my use of these texts in my classroom."
Credentials
Presentations over multiple years for UNCSA's Faculty Enrichment Day.
Presentation of coursework on decolonizing educational research, Appalachian State University's Doctoral Symposium, November 2020.
Volunteer panel moderator and community book discussion leader for Bookmarks in Winston-Salem, NC since 2019.
AP World History reader, curriculum outliner/developer, and teacher mentor.
Full time social studies and AP World History instructor and student government advisor at Mount Tabor High School in Winston-Salem, N.C., 2004-13.
Career Highlights
Co-created and continues to collaborate with colleague Doug Bohannon, UNCSA High School English Teacher, on a cross-disciplinary 9th grade project experience.
Afforded the opportunity to help build a strong high school student government program and participate in ongoing student advocacy on the UNCSA campus.
Over 10 years of international educational travel experience with students in Europe, Asia Minor, Central America and the South Pacific.
Participated as an educational tour guide with Envision for student groups within the United States: Washington, D.C.; Harpers Ferry, W.V. and Baltimore, M.D.
Awards, Recognitions and Honors
UNCSA Excellence in Teaching Award for 2021-22 and nominee for the UNC Board of Governors Award.
Scholarship from Appalachian State University in recognition of work in the Reich College of Education.
Recognition by UNCSA Chancellor Dr. James Moeser at a UNCSA Faculty Council Meeting in 2013, who commented that Smith's 9th grade world history course was "one of the best classes I have ever attended."
Spartan Excellence Award, Mount Tabor High School, 2012.
Organizations
American History Association.
National Consortium for Teaching about Asia.
North Carolina Association of Educators, AR/Building rep for UNCSA - HS Program.
Aperture Cinema, hosted and curated an international film series (Summer 2019).
Bookmarks Festival of Books & Authors, moderated book panels with various authors:

"Real Life Reimagined: Historical Fiction," featuring Téa Obreht, Michael Parker and Mary Doria Russell (Fall 2019).
"Hell of a Panel, " featuring Brando Skyhorse, R. Eric Thomas, and Jason Mott (Fall 2023).

Bookmarks Book Club: led book club discussion on Tommy Orange's There, There after meeting with and hearing Orange speak at the National Conference on Race and Ethnicity (NCORE). Other book club and community discussions have included Jason Reynolds YA version of Stamped and an author discussion with Nana Kwame Adjei-Brenyah to discuss his book Chain Gang All-Stars.
Education
Doctoral Candidate, Educational LeadershipAppalachian State University
M.A. HistoryAppalachian State University
B.S. History and Secondary EducationAppalchian State University
A.A. Liberal ArtsCentral Piedmont Community College