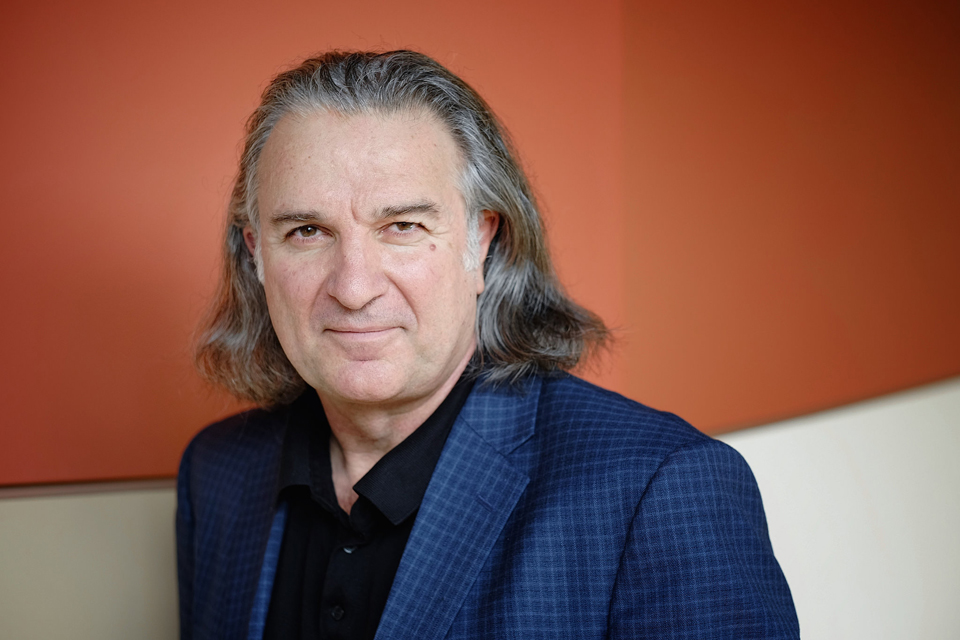 My work in interdisciplinary art and research in cognitive science has focused on creativity and knowledge building within an artistic team, where excellence in one's trade has to be matched by the capacity to both understand new concepts quickly and to create meaningful new experiences for the audiences. I therefore emphasize pro-active experiential learning where the students are led to not only understand concept but to re-articulate them and put them in practice within the group. From my composition classes to my cognitive science classes I use a studio approach with active participation and class discussion.
Credentials
A composer and cognitive musicologist, Lochouarn teaches courses in music for film, TV, theater, and site-specific installations, as well as cognitive science.
His musical compositions are informed by his studies in cognitive musicology and often focus on performative aspects of language and music and narrative structure of myths, emotions and rhetoric. Ranging from the futuristic cantina music heard in the film "Total Recall" to live experimental multimedia performances, works for large orchestra and music for ballet and the theater, Louchouarn's music and sound art has been performed widely, including at Walt Disney Concert Hall in Los Angeles, the Lincoln Center, the Liverpool Biennial, and many theaters nationally.
Career Highlights
Three futuristic songs, including the "club scene," for the original Total Recall.
Sound art composition in collaboration with visual and social artist Suzanne Lacy, premiered in Los Angeles, and showed internationally.
Metallurgy, composition for UNCSA Dean of Dance Susan Jaffe's ballet, premiered at the Stephen Center and performed at the Alvin Ailey Theatre in NYC.
Cubicle and Passenger, a new dance by choreographer, director Jacques Heim, for Diavolo - Architeture in Motion, Rolling premiere in St. Paul, MN, Des Moines IW, and Los Angeles CA, international tour 2016.
Sol Path, an immersive music and media work by composer/cognitive scientist Bruno Louchouarn, commissioned for the AxS 2014 festival in Pasadena CA. Inspired by the exploratory path that the Mars Rover takes over the course of a sol - a Martian day- Sol Path explores the intricate interactions between an Earth-bound team of explorers and a robotic space lab as it searches for signs of life millions of miles away. Sol Path was developed through a residency at NASA/JPL during which Louchouarn met with Mars Mission team members including rover drivers, robotics engineers and members of the "planetary protection team" and collected interviews, images and data that are incorporated into the score and media installation. Sol Path features renowned violist Brett Deubner and projection design by award-winning Adam Larsen (UNCSA alumni).
Education
Ph.D. Theory and CompositionUCLA
M.A. Composition (Music)UCLA
DEA Artificial IntelligenceUniversité Pierre & Marie Curie, Paris
M.S. Artificial IntelligenceUniversité Pierre & Marie Curie, Paris
B.S. Computer ScienceUniversité Pierre & Marie Curie, Paris