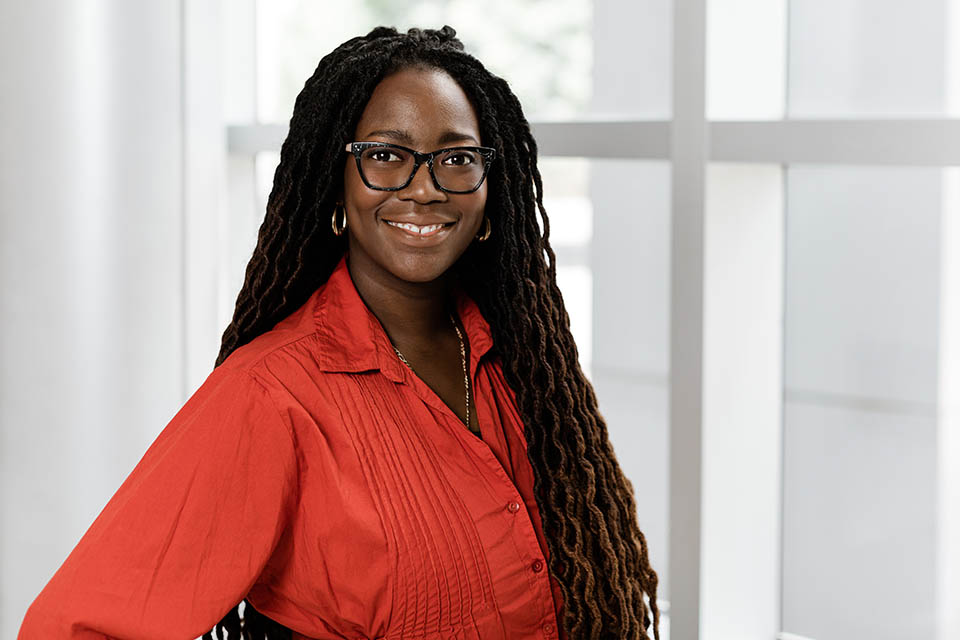 Channon is the Admissions Liaison for the School of Filmmaking. Channon has a background in Theatre, Vocal music and degree in Mass Communications with a concentration in Radio and TV production. Being a first-generation college student and graduate, Channon wanted to teach future students what she struggled to figure out, thus sending her on the path of Admissions Counseling.
She has over ten years of experience working with the Borough of Manhattan C.C.(BMCC), SUNY Alfred State and the University at Albany. She's also been involved in College Access programs, as well as served as liaison for the University of Albany Social Justice Institute. Channon is excited to take what she has learned so far and incorporate it into the UNCSA School of Filmmaking!
What excites you about your job?
I love being that breath of fresh air for students/parents who are nervous and need a little cheerleading to get them through the admissions process. Engaging with young artists who are excited about taking their creativity to the next level is motivating and a great nourishment for the soul.
Where can we meet you?
You can find me on campus or at college fairs across the US. Locally, you may find me exploring NC hiking trails and checking out local and surrounding art and film festivals.
What's your favorite spot on the UNCSA campus?
There is a little spring with a cute waterfall right in the center of campus that I love to sit by during my lunch hour and just relax.
How about Winston-Salem?
I'm still new to the area and haven't been able to really choose my favorite place but for now, I'd say it's Hanes Mall. It's a great place to just walk around and people watch.
If you were on a deserted island and could bring 3 things, what would you bring?
I never did well with this question! Haha! I would say a solar powered and waterproof tablet where I can access downloaded movies, podcasts and electronic books, a knife and a Firestarter. Thank you, Naked and Afraid, haha!
Education
M.A. Higher Education AdministrationStony Brook University
B.A. Mass Communication/Media StudiesVirginia Union University