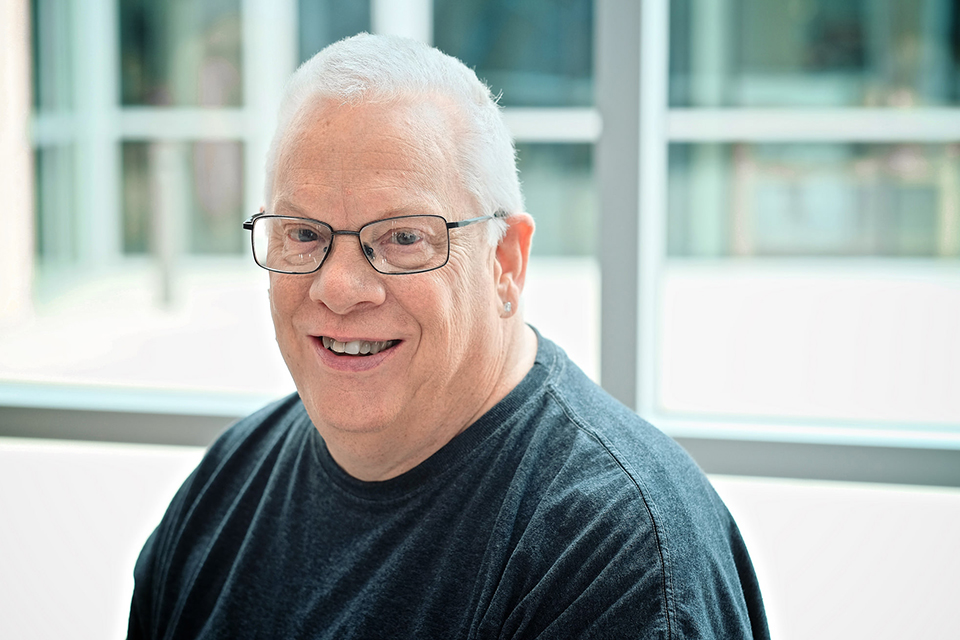 David E. Elkins, SOC, has over 30 years of professional experience as a Camera Operator and First Assistant Cameraman, with more than 125 production credits on feature films, television series, commercials, music videos and educational films. He is the author of "The Camera Assistant's Manual," currently in its sixth edition, published by Focal Press. He has taught in UNCSA's School of Filmmaking since 1997 and served as the Interim Dean from 2006-07.
I approach my job as a cameraman and professor in a very organized fashion. My classes involve teaching the technical aspects of cinematography and I have found that students learn best if you involve them in the process. I work with them one-on-one demonstrating and explaining how to complete a certain task, such as setting up a camera, attaching lenses, threading film, just to name a few, and then have them practice it themselves. When they encounter a problem, I work with them in a step by step manner, asking questions and offering hints so that they may figure out the solution. It gives them the opportunity to solve the problem based on what they have learned.
Cinematography is the art and craft of creating motion picture images and you cannot create the art without knowing the technical aspects behind the craft.
Awards, Recognitions and Honors
Most Distinguished Alumni, Columbia College Hollywood, 1991
Doctor of Humane Letters, Columbia College Hollywood, 1994
Excellence in Teaching Award, UNCSA, 2001
Career Highlights
Publication of

"

Camera Terms & Concepts

"

and "The Camera Assistant's Manual.

"

Translation of

"

The Camera Assistant's Manual

"

into Spanish, Japanese and Korean
First Assistant Cameraman on "The Wonder Years" from 1989-1990
First Assistant Cameraman on "Star Trek: The Next Generation" in 1990
First Assistant Cameraman on Red Hot Chili Peppers music video "Under the Bridge" which won the Viewer's Choice Award and Breakthrough Video Award at the 1992

MTV Video Music Awards.
Teaching Cinematography at Columbia College Hollywood from 1988-1996 and serving as President from 1994-95.
Organizations
International Cinematographers Guild (IATSE Local 600)
Society of Camera Operators (SOC)
Education
B.A. Cinema (Cum Laude)Columbia College Hollywood
B.A. MathematicsUniversity of Connecticut