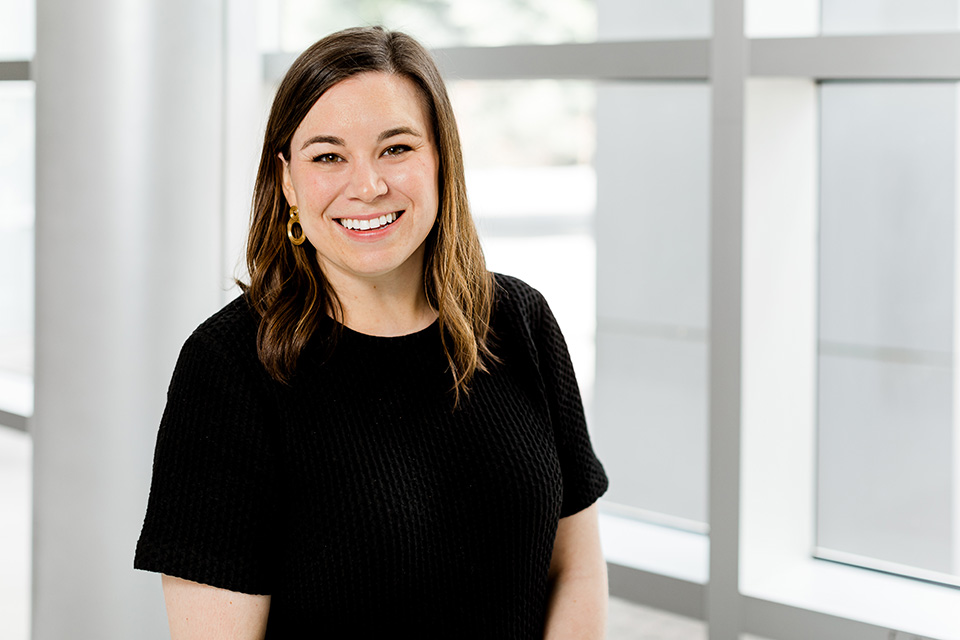 Erica Fedor is a musicologist who studies music and U.S. politics, specifically cultural diplomacy organizations focused on the performing arts. In the classroom, she strives to serve as a facilitator and guide, creating an open, engaging environment in which all parties feel they have meaningful insights to contribute and something to learn.
Fedor received her Ph.D. from the University of North Carolina at Chapel Hill, where she was a member of the Royster Society of Fellows, the university's most selective doctoral fellowship program. Her book chapter, "Unresolved Dissonances: Tensions and Motivations in Next Level and OneBeat," will be featured in the edited volume American Cultural Diplomacy After the Cold War (Cambridge University Press, forthcoming).
At UNCSA, Fedor has taught courses in music history and culture, world music, and music theory. In 2023, she received a Teaching Innovation Grant from UNCSA to develop innovative, inclusive instructional approaches to teaching academic music subjects in high school and college classroom contexts. Outside of UNCSA, Fedor enjoys working with students as a private piano instructor and writing coach, remaining active as a cellist and pianist, and exploring Winston-Salem.
Career Highlights:
Presenting research at both national and international academic conferences, including the annual meetings of the American Musicological Society and Society for Ethnomusicology
Teaching English in the Czech Republic through a Fulbright English Teaching Assistantship
Education
Ph.D. MusicologyUNC Chapel Hill
M.A. MusicologyUNC Chapel Hill
M.M. EthnomusicologyFlorida State University
B.A. EnglishWake Forest University
B.A. Music in the Liberal ArtsWake Forest University