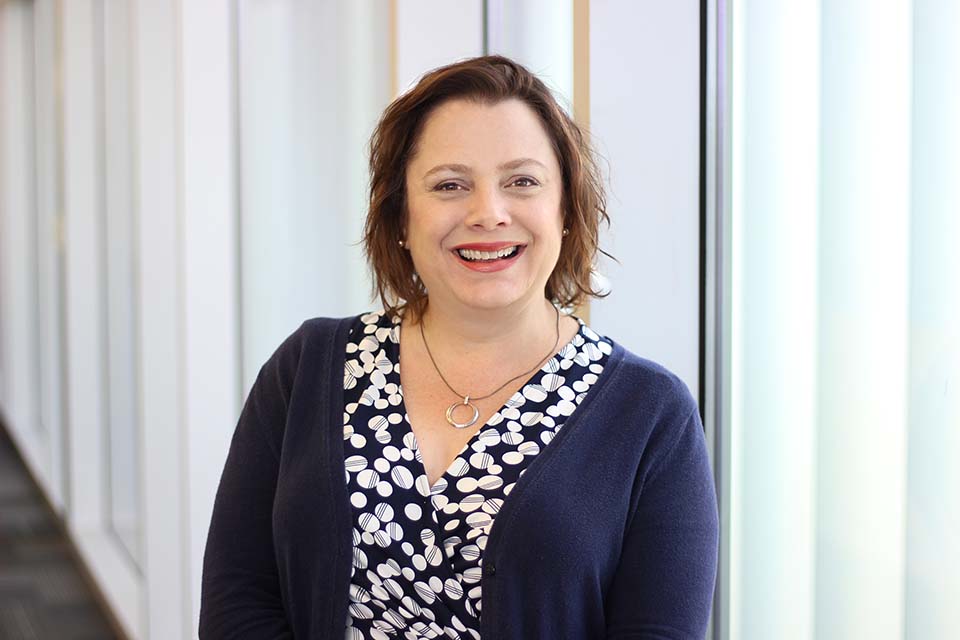 Monique is the Admissions Liaison for the School of Drama, including the high school Drama program. Monique has worked in administration and as a stage manager at performing arts conservatories that include The Juilliard School and The American Musical and Dramatic Academy (AMDA). Immediately before starting at UNCSA, she was an admissions counselor at an arts-centric college preparatory school in Massachusetts for 11 years.
What excites you about your job?
The passion of a young artist is contagious! It moves me when a developing artist gets excited when talking about their craft or shows pride about having contributed to telling a story.
Where can we meet you?
Of course you can see me at college fairs across the U.S., but outside of work you might bump into me knitting in either a coffee shop, an outdoor café or anywhere else that folks linger and chat.
What's your favorite spot on the UNCSA campus?
The fourth floor of the Library. It has the best views of the Winston-Salem skyline. You can also see an old, majestic oak tree that was here (on campus) before UNCSA was founded. I see poetry in the contrast between the tree and the skyline.
How about Winston-Salem?
When I moved here from Massachusetts, I could not believe how impressive the food scene is. So many amazing restaurants and food trucks everywhere! One of my family's favorite restaurants is across the street from a "barcade," which I would recommend to anyone looking for some old school fun. There is so much to see and do in Winston-Salem that I don't think I'll ever finish exploring it.
If you were on a deserted island and could only bring 3 things, what would you bring?
My knitting, the books I've never made time to read and more knitting.
Education
M.F.A. TheatreBrandeis University
B.A. English LiteratureHonors Tutorial College, Ohio University