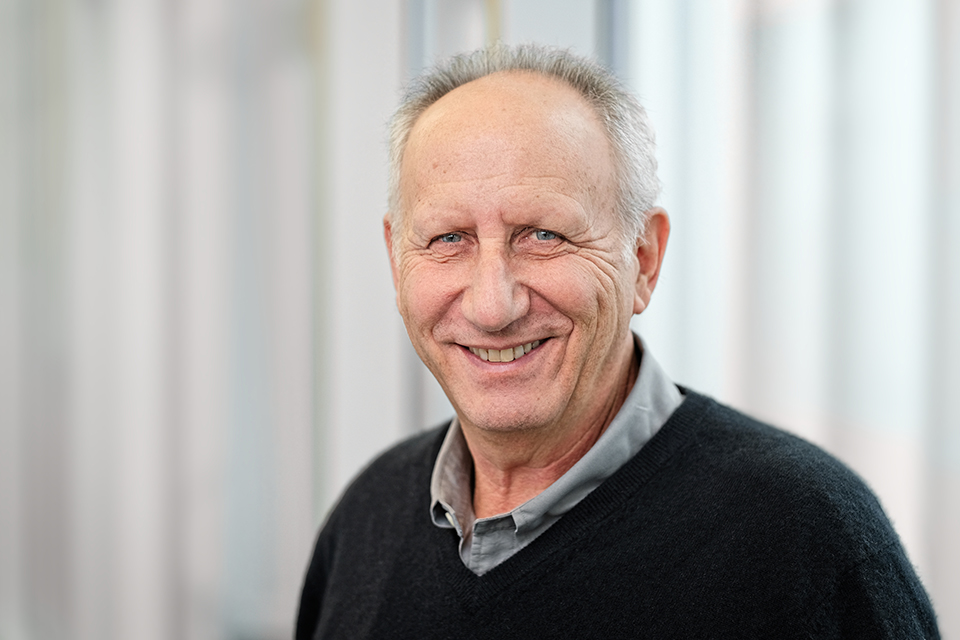 Academy Award-winner Peter Werner joined the Graduate Screenwriting faculty after nearly 50 years in the film industry. Werner is known as one of the most highly regarded director-producers in television today, with credits including "Ghost Whisperer," "Medium," "Moonlighting," "Law & Order: Criminal Intent," "The Wonder Years," "Elementary," "The Blacklist" and "Blue Bloods."
Credentials
Has lectured or taught

at Savannah College of Art and Design, Antioch University, the University of California at Los Angeles, University of Southern California, American Film Institute, Dartmouth and Vassar.
Career Highlights
Created a documentary portrait of Frances Flaherty, widow of the great "father of documentaries" Robert Flaherty, titled "Frances Flaherty: Hidden and Seeking," which aired on PBS.

Directed documentaries, pilots,

TV movies and a plethora of episodic television series including "A Different World," "Almost Golden: The Jessica Savitch Story," "Moonlighting," "Army Wives," "Grimm," "The Mysteries of Laura" and "Six."

Produced several television movies including "Gracie's Choice" and "Why I Wore Lipstick to My Mastectomy," along with the television series "Proof," starring Jennifer Beals.
Awards, Recognitions and Honors
Academy Award for Best Live Action Short Film: American Film Institute student film,

"

In the Region of Ice," shown at the New York Film Festival.
American Cinema Editors (ACE) Cable Award for directing the HBO film

"

The Image,

"

starring Albert Finney, John Mahoney and Brad Pitt.
Four Primetime Emmy Award nominations:

Directing - Drama Series for

"

Moonlighting"
Directing - Limited Series, Movie or Dramatic Special for

"

LBJ: The Early Years

"

Directing - Limited Series, Movie or Dramatic Special for

"

Almost Golden: The Jessica Savitch Story

"

Television Movie for

"

Why I Wore Lipstick to My Mastectomy"

Three Directors Guild of America (DGA) Award nominations:

Directing - Comedy Series for

"

Moonlighting

"

TV Film/Miniseries for

"

Hiroshima: Out of the Ashes

"

TV Film/Miniseries for

"

Almost Golden: The Jessica Savitch Story

"
Organizations
Directors Guild of America
Education
MFAAmerican Film Institute
MAAntioch University
BADartmouth College