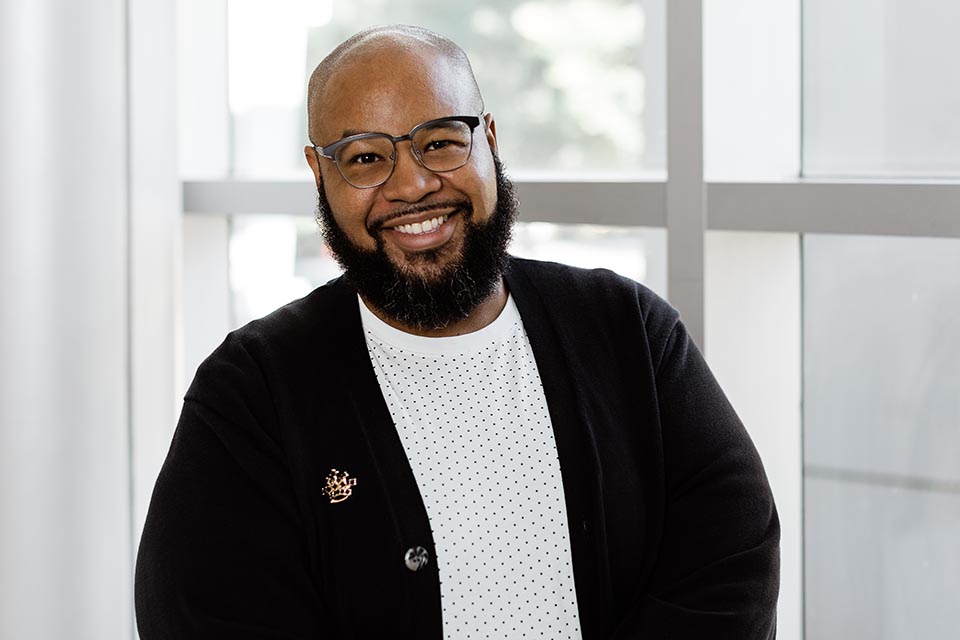 As Admissions Director, Rob Myers oversees the recruitment and acceptance of students planning to attend UNCSA, in collaboration with the deans and faculty members of each conservatory. Myers also hires, trains and manages admissions counselors, establishes the process for evaluating applicants, sets application deadlines and works with campus partners, UNC system colleagues and community members to further advance the mission of UNCSA.
In addition to his extensive experience in enrollment management and higher education, Myers has also been a choreographer and dance teacher for over 20 years, and currently serves as Adjunct Dance Faculty at Greensboro College. He lives in Kernersville with his awesome wife Tasha, and kids, Jackson and Taj – a budding dancer, herself.
What excites you about your job?
I love being able to get to work around students who seek to change the world with their crafts. The heart and spirit of an artist is incomparable.
What types of applicants do you see?
Our office is very collaborative, so even though we each serve as liaisons for specific art departments, we get to encounter students all across disciplines. I love the variety that it provides to our work!
If you were on an island and could bring three things, what would you bring?
My Tasha (wife), my Jax (son) and my Taj (daughter).
Where can we meet you on the road?
I'll be traveling to Texas, Virginia, Georgia and all across NC recruiting the finest artists in the country. Outside of work, you can find me at your nearest Target, Trader Joe's or any dance happenings.
What's your favorite spot on the UNCSA campus?
Anywhere that dance is taking place. Also, I love the look and feel of the library.
How about your favorite spot in Winston-Salem?
The Old Fourth Street Filling Station in the West End!
Education
M.A. Community LeadershipWestminster College
B.A. CommunicationUniversity of South Florida