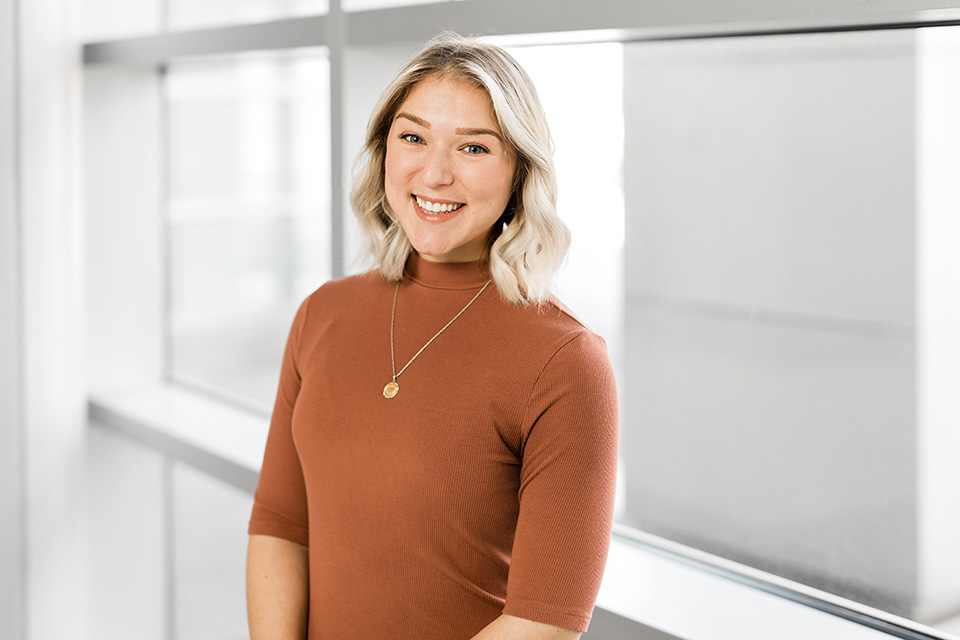 Rosey is the Admissions Liaison for the School of Music. Born and raised in Winston-Salem, she grew up admiring the influence that UNCSA brought to the community and fell in love with the arts. In 2019, Rosey graduated from UNC Charlotte, earning a degree in communication studies with a concentration in public relations. While at UNC Charlotte, Rosey was a member of the Zeta Gamma chapter of Alpha Delta Pi where she gained leadership skills and a passion for working with students at the collegiate level.
Post-graduation, Rosey interned at Walt Disney World, working as a character performer. After completing the program, she returned to North Carolina where her heart was happiest. Rosey began working at UNC Greensboro as part of the admissions team and quickly discovered that helping students find their next "home" was what she wanted to do.
What excites you about your job?
Being immersed in the arts community every day is a gift, but being able to watch students' dreams come true… there's nothing like it. I love building relationships with prospective students and parents and helping them understand the unique student experience we offer at UNCSA.
Where can we meet you?
You can find me at college fairs across the U.S., especially ones put on by music festivals or conferences. Outside of work, you'll likely find me at local coffee shops either reading or writing, or anywhere around Reynolda Village.
What's your favorite spot on the UNCSA campus?
I absolutely adore the look and feel of Film Village – it feels like I've just been dropped into a cute little town, and there's even a gorgeous view of the Winston-Salem skyline.
How about Winston-Salem?
Oh, there's so many! Anywhere on 4th Street, especially Camino Bakery, Theodore's in Reynolda Village, Louie & Honey, Old Salem, Eastern Standard, The Remedy, Camel City Coffee…I could go on and on!
If you were on a deserted island and could only bring three things, what would you bring?
Oh goodness. Definitely my sweet/sassy kitty, Eliza Rae. Something that could play endless music. And I don't go anywhere without my side-sleeper pillow.
Education
B.A. Communication StudiesUNC Charlotte