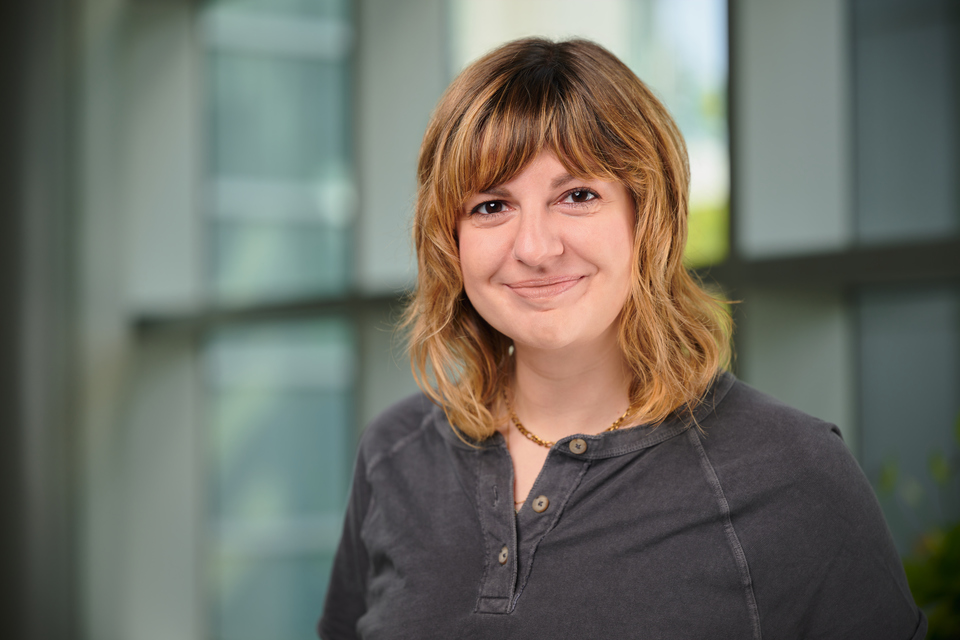 Sam Marine Borowiec is an award-winning writer and director whose debut feature film "Man Underground" won Best First Feature at the Fantasia Film Festival and was distributed by Indican Pictures.
Among her credits, she has participated in The Gotham's TV Series Lab with her sitcom pilot "I Adore Dolores," named one of Vulture's "must-watch comedy shorts," and the 2020 Frontieres Financing & Packaging Forum where she pitched her western horror feature "Desert Witch." She frequently collaborates with her husband, Michael Borowiec, as a writer-director team.
I aim to be as honest and forthright about my successes as I am my failures, in the hopes of imparting valuable lessons based on my personal experiences as an independent filmmaker. I try to lead with kindness, passionate enthusiasm and a critical eye, encouraging my students to develop their skills in all areas of filmmaking and collaboration while also emphasizing the importance of having fun.

Sam Marine
Credentials
Adjunct Film Professor at SUNY Purchase College, teaching screenwriting, directing and film history in the School of Film & Media Studies' B.F.A. program.
Senior Producer for Condé Nast Entertainment, managing the video production teams for Vanity Fair, WIRED, and Teen Vogue and producing and directing for CNE's development team across all brands, 2015-22.
Producer for CollegeHumor, producing the Webby Award-winning series "Jake & Amir" and "Very Mary-Kate," 2010-13.
Founded production company Millennium Blonde in 2009 with husband Michael Borowiec, focused on creating exciting and award-winning original content.
Career Highlights
Currently packaging upcoming horror feature "Surgat" which was announced in Variety after being presented at the 2022 Frontières International Co-Production Market.
Produced and directed seven episodes of the Glamour series "In 2 Minutes," which have over 100 million views on YouTube.
Has worked on projects for/with Disney, Coors Light, ESPN, Us Weekly, Rolling Stone, American Chopper, Calle 13, the cast of Broadway's "The Lion King," Iranian visual artists Shoja Azari and Shirin Neshat and more.
Awards, Recognitions and Honors
Winner — Best First Feature — Fantasia Film Festival
Winner — Audience Favorite — Easter Oregon Film Festival
Winner — Most Outrageous — Orlando Film Festival
Winner — 2020 Best Films of the Year — NoBudge
Winner — 2021 Best Films of the Year — NoBudge
Finalist — Top 10 Drama Features — Emerging Screenwriters Genre Competition
Teaching Award — Excellence in Online Education — OpenSUNY
Education
B.F.A FilmSUNY Purchase College School of Film and Media Studies