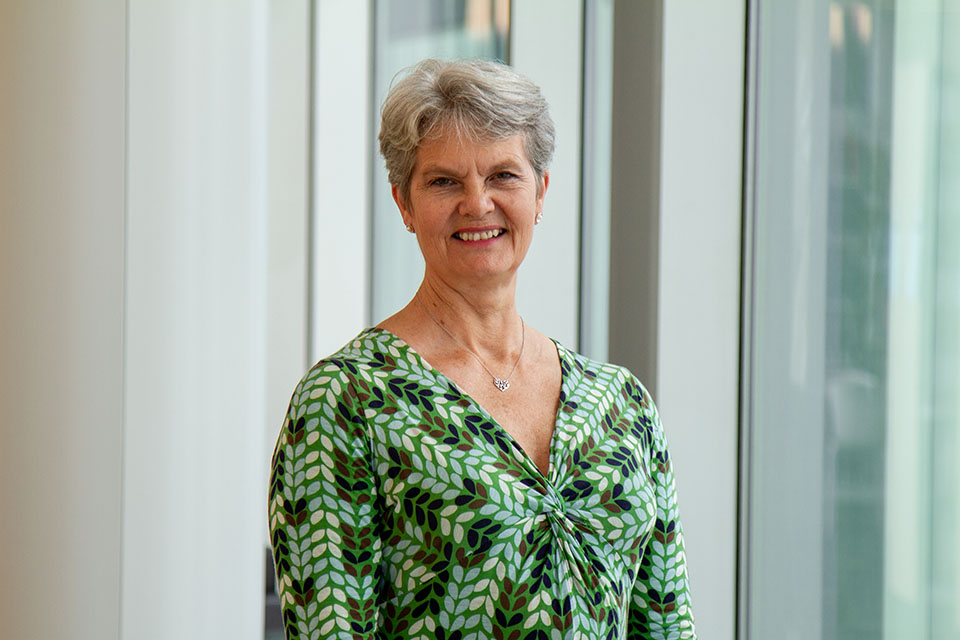 Susan Brooker joined UNCSA as the director of the Preparatory Dance Program in 2018. Brooker is an artistic advisor, teacher and examiner for American Ballet Theatre National Training Curriculum as well as a Cecchetti Major Syllabus teacher and coach. She formerly worked in a leadership capacity at both Ballet Met and the Hartt School in the University of Hartford.
Susan Brooker brings a wealth of experience training young dancers.

Susan Jaffe, Dean of Dance
Credentials
Brooker was educated at the London College of Dance and Drama with a diploma in Cecchetti Ballet, Imperial Society of Teachers of Dancing (I.S.T.D.) Modern Theater Dance, and National Dance.

A fellow and examiner of I.S.T.D., fellow and examiner Ceccheti U.S.A., and honorary president of Ateneo Danza in Forli, Italy.
Career Highlights
Served as the academy director of Ballet Met for six years

Chair of the Dance Department in the Hartt School in the University of Hartford for five years.