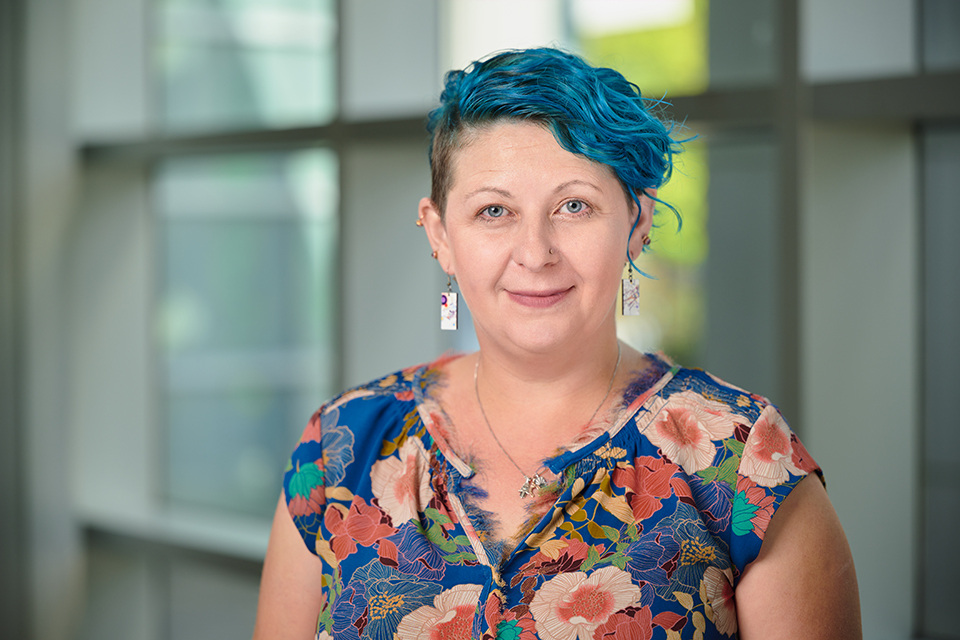 Yelena Babinskaya (she/her) is a scenographer who hales to UNCSA from Los Angeles where she has been an active member of the entertainment community for the last 15 years. Originally from Odesa, Ukraine, she spends her time all around the country as a Lighting, Scenic and Costume designer as well as an educator.
Babinskaya has taught classes in many topics ranging from introductions to design to advance project management for opera as well as presented at various conferences. At UNCSA she is teaching courses in lighting design, foundations and programming.
Our world is richer because of the specific and varied experiences we all bring into the room and into this art form. It is my hope that everyone in our shared learning spaces feels safe to explore, discover and take risks.

Yelena Babinskaya
Credentials
Production Manager, Technical Producer and Professor, Pepperdine University, 2017-23.
Technical Supervisor and Teaching Assistant, University of California, Los Angeles, 2008-19.
Lighting Designer, Scienic Designer, Costume Designer, Master Electrician, Programmer and Production Electrician in the United States and internationally since 2002.
Career Highlights
Diversity, Equity and Inclusion editor on the 9th Edition of Michael Gillette's "Theatrical Design and Production."
Awards, Recognitions and Honors
In 2021, Babinskaya was part of a team awarded the winning grant from Opera America for their proposal to develop a new opera for Opera Hack 3.0 (project still ongoing).
Organizations
Education
M.F.A. Scenic, Lighting and Costume DesignUniversity of California Los Angeles
B.A. Scenic, Lighting and Costume DesignUniversity of Northern Colorado