Film Appreciation Class
Film Appreciation Class
Fall 2017: Great Films of the 1970s
All too often, just three films and their directors characterize the movies of the 1970s: "The Godfather" and Francis Coppola, "Jaws" and Steven Spielberg, and "Star Wars" and George Lucas. But the 1970s emerged as one of the most exciting times in Hollywood history, and represented a renaissance in American filmmaking. We'll watch the rise of the "New Hollywood" through the work of six directors and their movies.
Films
The films screened will include:
"American Graffiti"

(1973, 1 hour 50 minutes) directed by George Lucas, with Richard Dreyfuss, Ron Howard, Cindy Williams
"Blue Collar" (1978, 1 hour 54 minutes) directed by Paul Schrader, with Richard Pryor, Harvey Keitel, Yaphet Kotto
"Girlfriends" (1978, 1 hour 26 minutes) directed by Claudia Weill, with Melanie Mayron, Christopher Guest, Bob Balaban
"The Conversation" (1974, 1 hour 53 minutes) directed by Francis Ford Coppola, with Gene Hackman, John Cazale, Allen Garfield
"The French Connection"

(1971, 1 hour 44 minutes) directed by William Friedkin, with Gene Hackman, Fernando Rey, Roy Scheider
"Paper Moon" (1973, 1 hours 42 minutes) directed by Peter Bogdanovich, with Ryan O'Neal, Tatum O'Neal, Madeline Kahn
Watching a great movie on the big screen is becoming a rare experience. The six selected films are all worth seeing again as they were meant to be seen, especially under the guidance of a great teacher!
Registration
Registration is now closed for the Fall 2017 Film Appreciation Class. Check back soon for details about the next class offering.
Instructor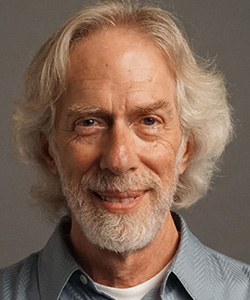 Dale M. Pollock has produced 13 feature films, including "Set It Off," "Mrs. Winterbourne," "A Midnight Clear," "The Beast" and "Blaze." His films have received four Academy Award nominations and have won several awards, including Best Film at the Cleveland and Houston film festivals.
He was chief film reviewer for Daily Variety, chief film reporter for the Los Angeles Times (where he was a Pulitzer Prize nominee) and author of "Skywalking: The Life and Films of George Lucas," first published in 1984 with more than 150,000 copies in print. He is a member of the Academy of Motion Picture Arts and Sciences; the Producers Guild; the Writers Guild of America, West; and frequently speaks at film festivals and conferences.
Pollock was awarded the Board of Governors Award for Excellence in Teaching for his work at UNCSA.