Film Appreciation Class
Film Appreciation Class
Spring 2020
Dale Pollock: My Life In Hollywood
Emeritus professor Dale Pollock will present a new film appreciation series this Spring, entitled My Life in Hollywood.

Dale Pollock produced 12 feature films in 10 years, from the mid-1980s to the mid-1990s, and is proud in some way of each of them (with the possible exception of "Meet the Deedles"…). He had the privilege of working with many great actors and craftspeople. His lectures will focus on the ins and outs of getting each film made, the struggles he encountered, and his frank assessment of the final results.

A screening of the full film will follow each lecture, concluding with a Q & A discussion.
Films
The films screened will include:
Monday, Feb 3
"Blaze" (1989, 120 minutes) Directed by Ron Shelton, with Paul Newman and Lolita Davidovich
Monday Feb 10
"The Mighty Quinn" (1989, 98 minutes) Directed by Carl Schenkel, with Denzel Washington and Robert Townsend
Monday Feb 17
"Mrs. Winterbourne", (1996, 105 minutes) Directed by Richard Benjamin, with Shirley MacLaine and Brendan Fraser
Monday Feb 24
"House of Cards", (1993, 109 minutes) Directed by Michael Lessac, with Kathleen Turner and Tommy Lee Jones
Monday March 2
"A Home of Our Own", (1993, 104 minutes) Directed by Tony Bill, with Kathy Bates and Edward Furlong
Monday, March 9
"A Midnight Clear", (1992, 108 minutes) Directed by Keith Gordon, with Ethan Hawke and Gary Sinise
Watching a great movie on the big screen is becoming a rare experience. The six selected films are all worth seeing again as they were meant to be seen, especially under the guidance of a great teacher!
Registration
Registration is online using the link below, or call 336-734-2848 to register by phone.
Instructor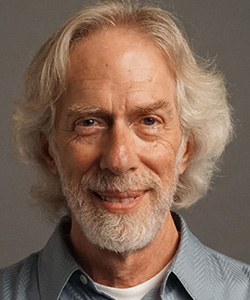 Dale M. Pollock has produced 13 feature films, including "Set It Off," "Mrs. Winterbourne," "A Midnight Clear," "The Beast" and "Blaze." His films have received four Academy Award nominations and have won several awards, including Best Film at the Cleveland and Houston film festivals.
He was chief film reviewer for Daily Variety, chief film reporter for the Los Angeles Times (where he was a Pulitzer Prize nominee) and author of "Skywalking: The Life and Films of George Lucas," first published in 1984 with more than 150,000 copies in print. He is a member of the Academy of Motion Picture Arts and Sciences; the Producers Guild; the Writers Guild of America, West; and frequently speaks at film festivals and conferences.
Pollock was awarded the Board of Governors Award for Excellence in Teaching for his work at UNCSA.