Connor Matz fuses fashion and art as Visual Director at Saks
Every day, Connor Matz blends together his love of fashion and visual arts at work—the 2012 graduate of UNCSA's High School Visual Arts program is the visual director for Saks Fifth Avenue's flagship store in Manhattan.
His work has taken him to cities all over the East Coast, where he's found ways to bring his creative training and love of the arts to Saks stores in the D.C. area, Philadelphia and Boston, before taking on his current role in New York City.
He credits his training at UNCSA as one of the best and most influential learning experiences of his life so far. We caught up with him to talk more about his work as Visual Director and how his background in the arts has helped shape his career in fashion.
Tell us about your work as Visual Director at Saks.
As the visual director, I oversee store interior environments along with display installations and creative vendor partnerships. Part of the beauty of my role is that every day can look completely different.
Whether it's leading my team through concept workshopping, managing production development and schedules with on and off-site vendors, or dashing in and out of meetings and walkthroughs with corporate and brand partners, no two days are alike.
My favorite days are the ones where I have the opportunity to be hands on creating magic alongside my team.
Can you talk about your career path to this point?
I joined Saks five years ago as a visual stylist in our store at Tysons Corner in McLean, Virgina. At the time, I was working for Michael Kors as a visual manager after having left the Maryland Institute College of Art. I was looking for a more dynamic and demanding creative challenge. I quickly became enamored with the role and culture at Saks and was excited to be executing work that was motivated by my love of fine art and fashion.
After 10 rewarding months as a visual stylist, I was given the opportunity to move to Philadelphia and lead the Visual Merchandising team in that location. I spent an amazing year and a half in Philadelphia before I was asked to move to Boston and become the visual director of our flagship there. Leading the team in Boston was an exciting challenge and leaving for New York after two years proved to be an exciting but bittersweet experience.
I've spent the past eight months in New York City as a visual director in the flagship, and can truly say that every day feels a bit like a pinch me moment.
Do you have a favorite project you've worked on?
This past summer, I had the opportunity to generate and develop the creative for the launch of our new men's shoe floor. We were opening the largest men's shoe destination in North America and I was excited to lead the team through the logistics of the opening along with installation of multi-channel creative animation throughout the store.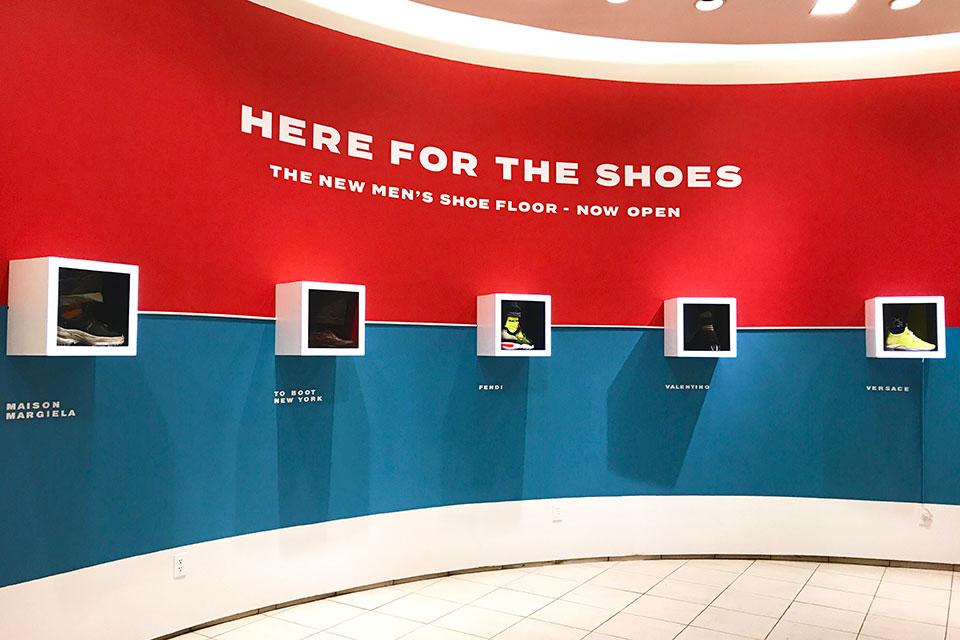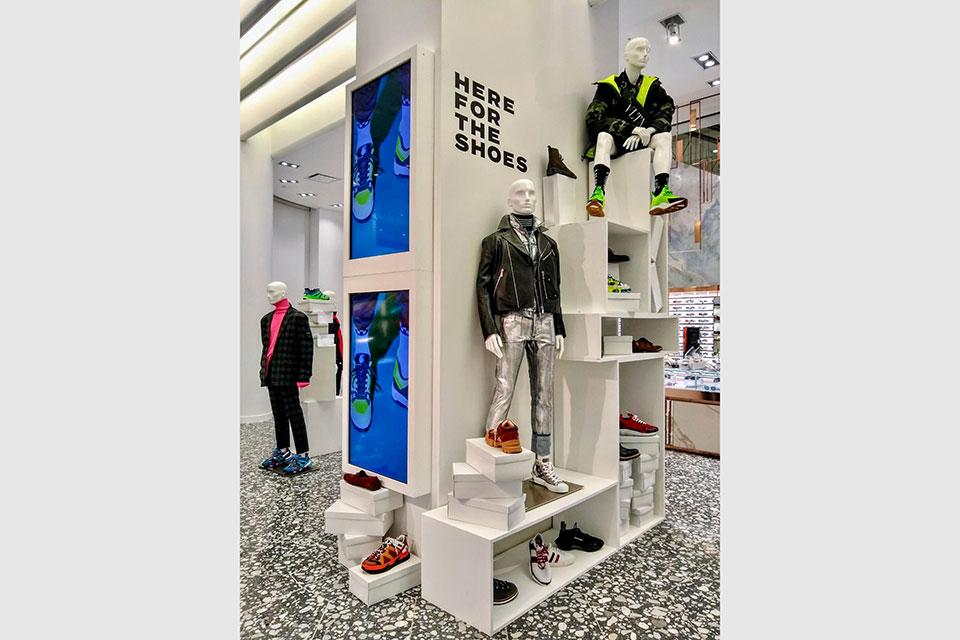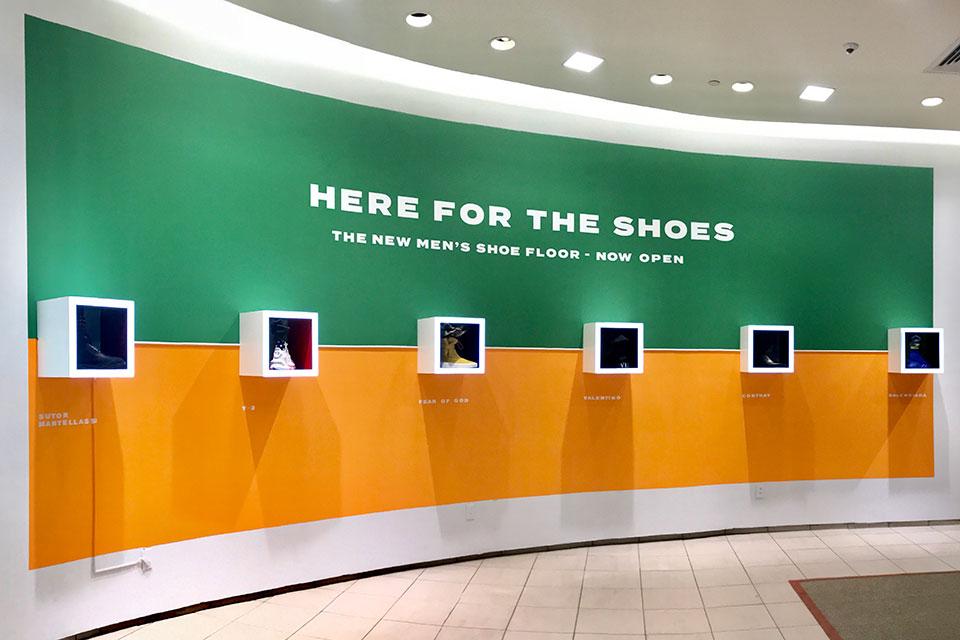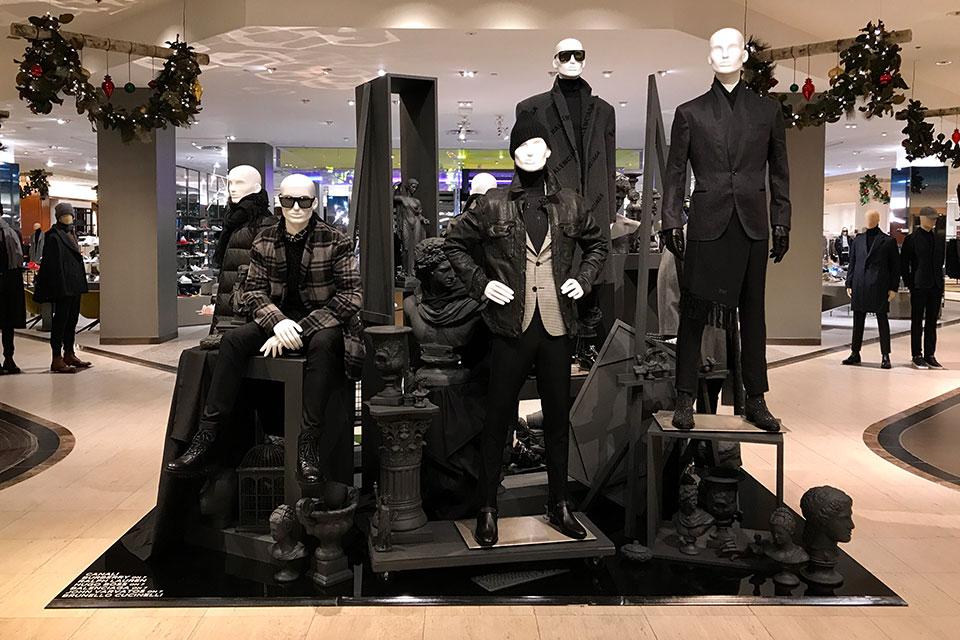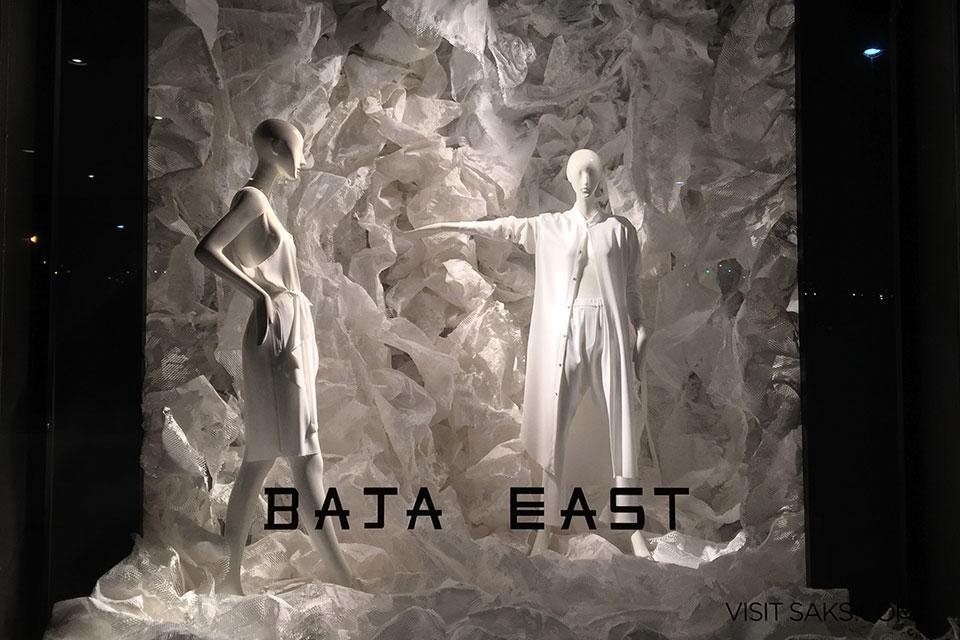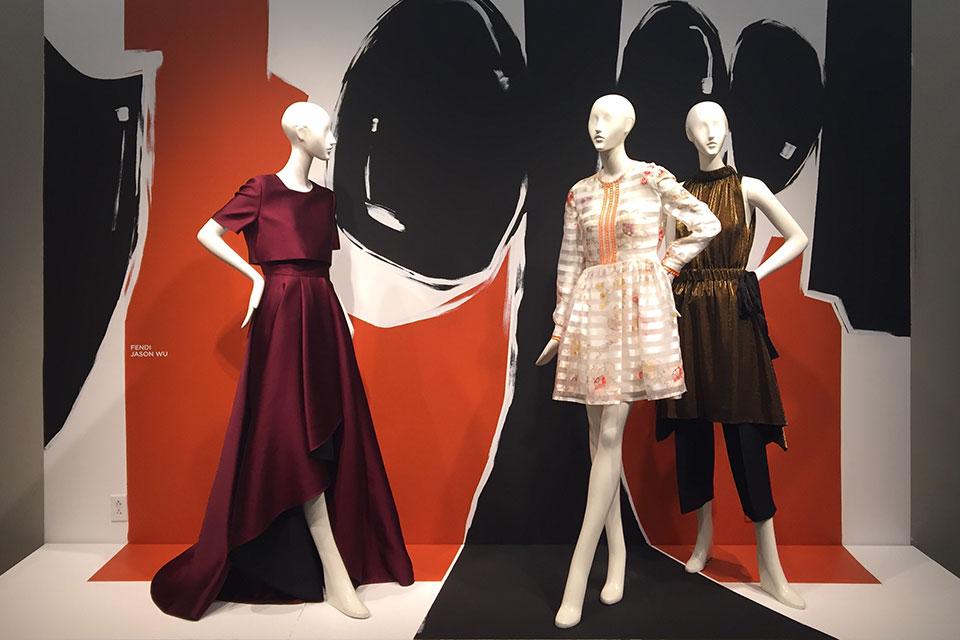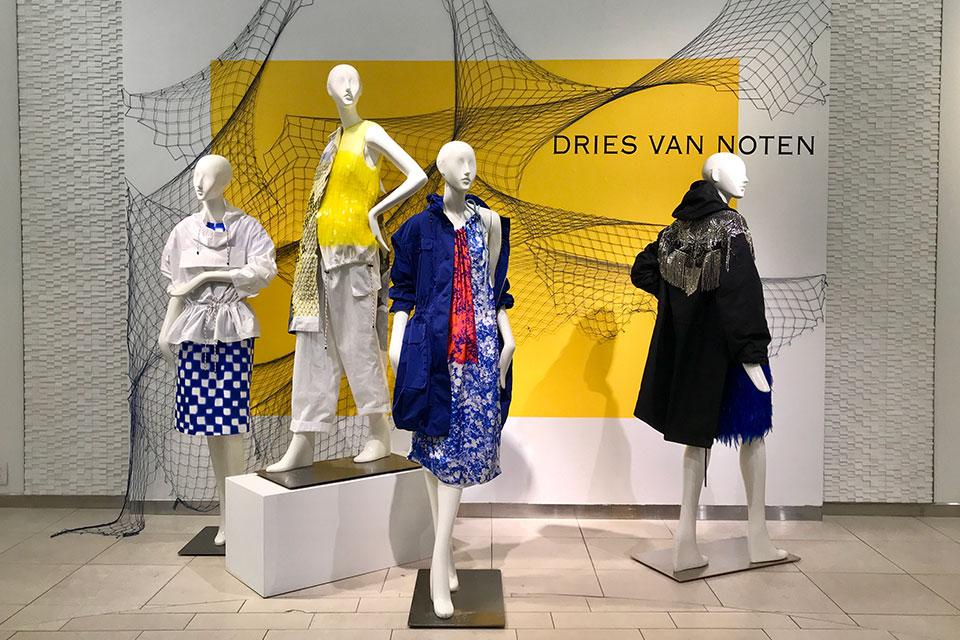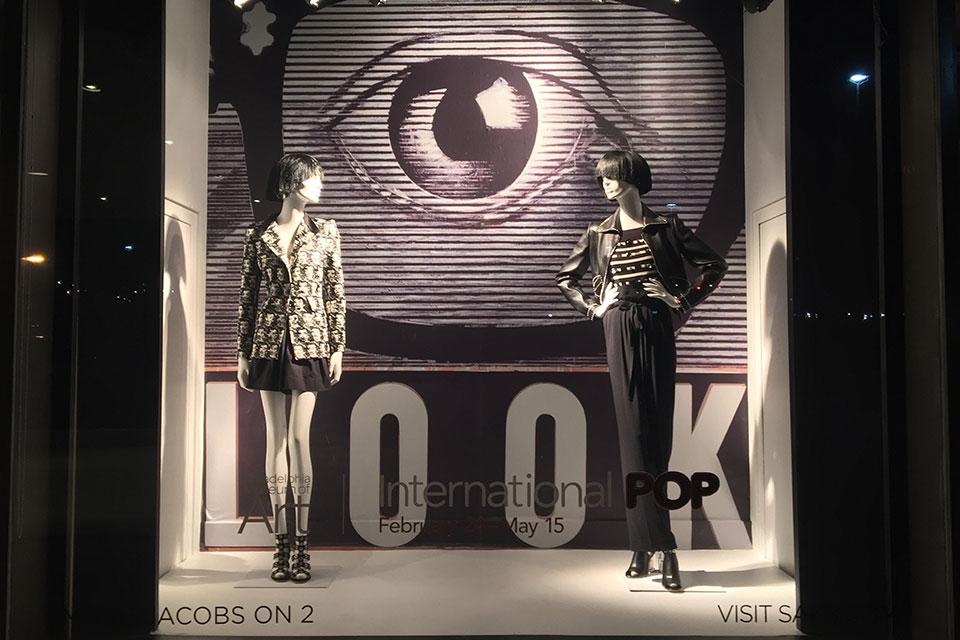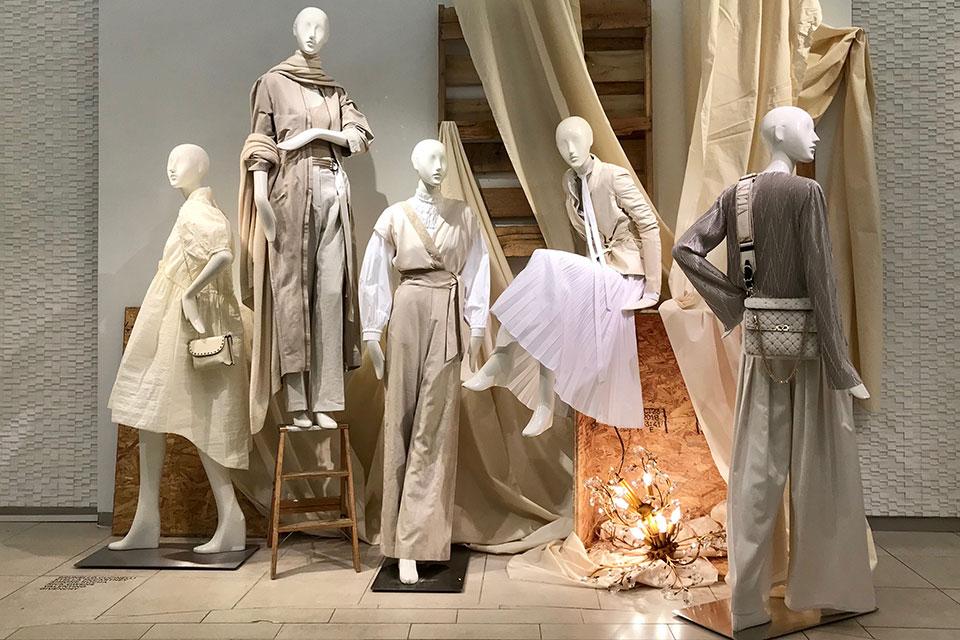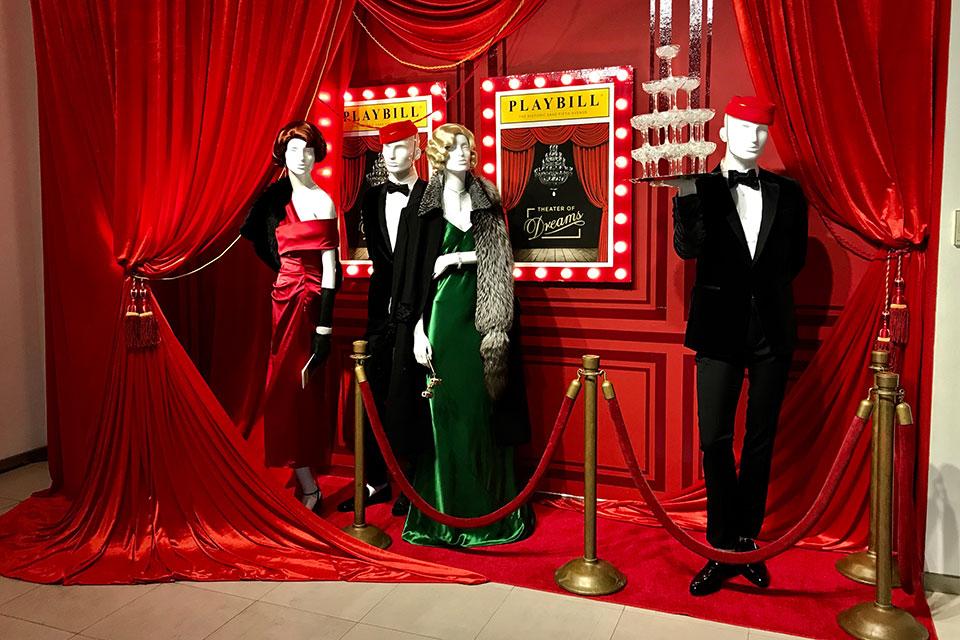 Other highlights include having the chance to travel over the past five years with Saks to open other flagship doors across the country. Working with my colleagues and having the opportunity to bounce ideas off of and learn from each other is always an incredible experience.
Some of my favorite memories at Saks are the ones from when I was able to bring a high profile event to life with our marketing teams. While I was in Boston, we had personal appearances from Jack and Lazaro from Proenza Schouler, Derek Lam, Jason Wu, Phillip Lim, the Opening Ceremony team and Marcelo Burlon. Meeting these designers and working with their teams was always a rewarding experience.
How do you apply what you learned in the Visual Arts program in your career?
I feel strongly that the education I received at UNCSA was the best I've had in my life so far. I feel that the experiences I had in the VA program, along with the mentorship that I received from Will Taylor and Pam Griffin, really laid the groundwork to support the trajectory that I have experienced professionally.
The environment forced me to challenge myself and push the limits of what I thought I was creatively capable of. The culture was all about experimentation and collaboration and not settling for mediocrity. I was in the VA program with an incredibly passionate and talented group, and I'm reminded to this day that part of the beauty of working with creatives is that everyone has a unique and valid perspective.
Why did you choose to attend the Visual Arts program at UNCSA?
During my sophomore year in high school, I had a close friend in the dance program who encouraged me to visit and apply for the VA program. Once I saw the campus and got a taste of the environment, I knew that I had to be there. The program seemed incredibly liberating and competitive, and I was excited to jump into the unknown.
What advice would you give UNCSA students?
Know which swords are worth falling on. Taking a stand and being true to yourself and your intentions is incredibly important, but so is listening and absorbing feedback and direction. Throughout the past eight years, I've learned how to better manage my own expectations. In a world where everything is important and can feel like a priority, you have to collate through the minutiae and focus on the things that truly matter and move the needle.
I gained a new level of drive when I realized that no one was waiting for me to be excellent—all of the growth that I wanted for myself was completely in my own hands.

Connor Matz
Find something that you love, set a goal and work tirelessly to make it happen. Once you're there, start over and do it all again. I gained a new level of drive when I realized that no one was waiting for me to be excellent—all of the growth that I wanted for myself was completely in my own hands.
Failure can be a gift, it's not always about what you do but it is always about how you learn and recover.
Get the best news, performance and alumni stories from UNCSA.
SUBSCRIBE TO OUR NEWSLETTERS
February 3, 2020