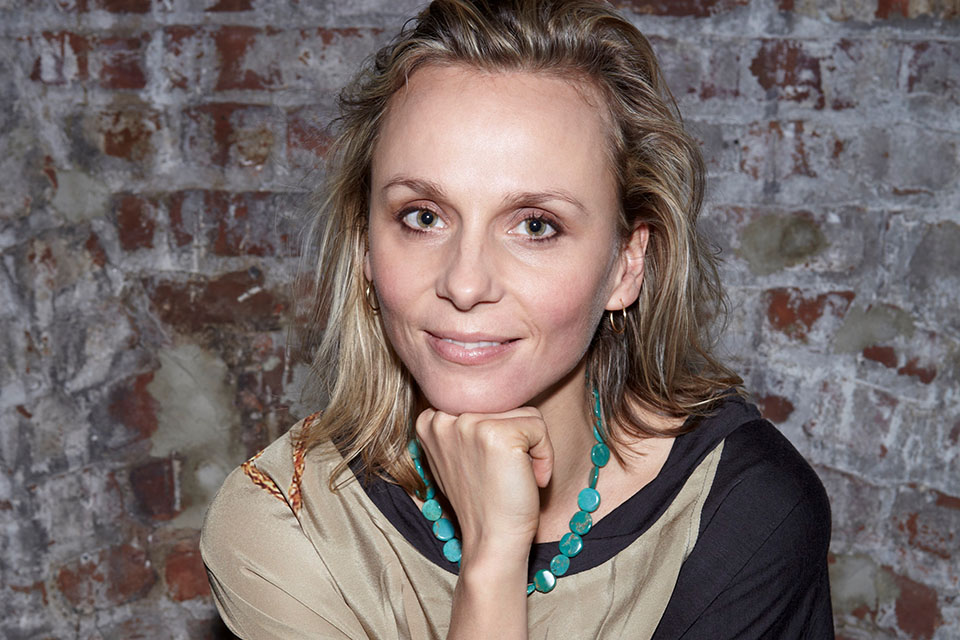 Alexandra Damiani is a French choreographer, artistic director and movement specialist based in New York City. She is a former dancer with Complexions, Donald Byrd/The Group and Ballet Jazz of Montréal, among others.
Her choreographic works have been performed in New York City, Richmond and Pittsburgh to critical acclaims. She also brought her expertise to numerous commercials and film projects, including Bloch, Colgate, Warby Parker, "Black Swan" and Adjustment Bureau. Damiani most recently worked with Tanisha Scott on the 2019 BET awards performance with Cardi B.
Previously, Damiani was the artistic director of Cedar Lake Contemporary Ballet. During her decade-long tenure, she worked alongside and curated works by the most sought after contemporary dance choreographers in the world such as Sidi Larbi Cherkaoui, Alexander Ekman, Ohad Naharin, Crystal Pite and Hofesch Schechter.
Damiani is frequently invited to re-stage the works of Crystal Pite and conduct master classes around the world. She teaches movement for the Actors Studio Drama School, graduate programs at Pace University and also for the Commercial Dance program. Since 2015, she is the artistic director of the NYCDA produced winter dance intensive presented at the Juilliard studios. Damiani directed the 2019 Contemporary Ballet summer program at the School at Jacob's Pillow, Mass. alongside Matthew Neenan.
Damiani is a certified Medical Qigong Therapist from the Dantao school and the Institute Traditional Medicine (Toronto, CA). She is a passionate teacher of Qigong and Taiji under the guidance of Sat Chuen Hon.