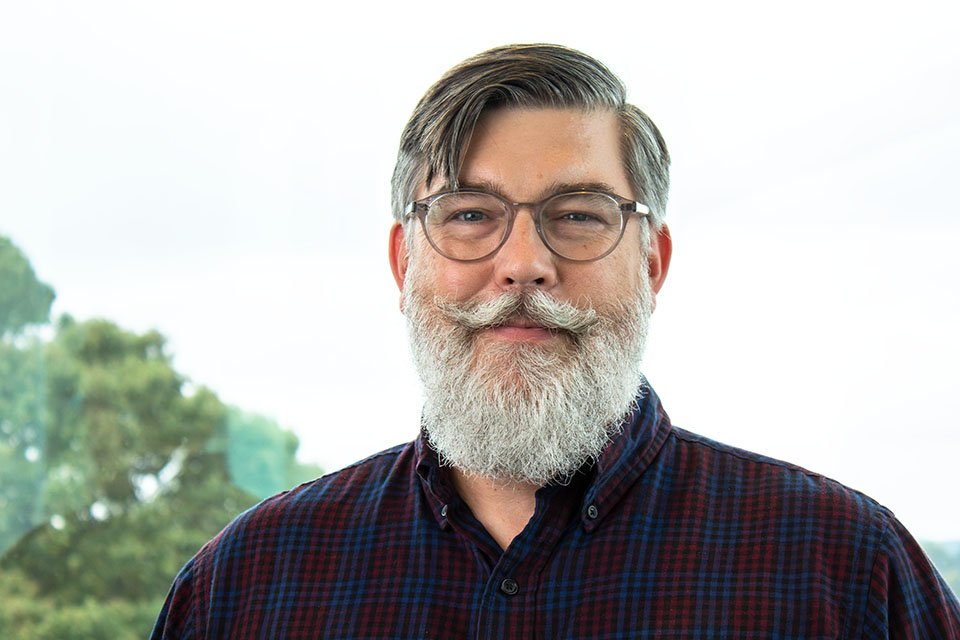 Chad Downard is visiting faculty in the School of Design and Production, teaching color and design. He has worked as a fabricator, designer and model-builder for public artists and architects, and as an assistant curator of a gallery, preparing for exhibitions.
Credentials
Has taught art in the community, schools, museums, at an art institute and at a university and has worked with emotionally disturbed children and at-risk youth.
Has sat in juries for public art commissions.
Has showed his work both nationally and internationally and has won numerous awards for his art and design.
Career Highlights
He served in the military for 12 years, lived in Asia for more than two years, and has traveled to more than 30 countries and most of the United States.