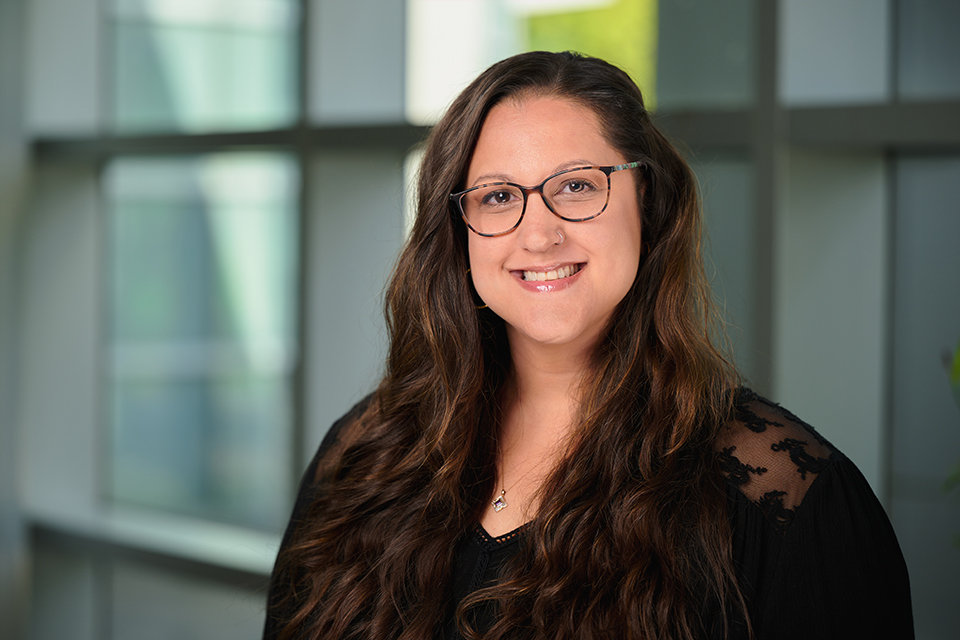 As a counselor, Crystal Blair strives to provide a safe space where students can navigate through the unique challenges experienced as a growing artist, without judgment. Blair is both humbled and inspired by the creativity here at UNCSA and believes it is an exciting opportunity to be able to help artists excel in their disciplines and in their lives.
Blair uses an integrative approach to therapy that combines her training in neuroscience, counseling and biofeedback, to facilitate client wellness. Her therapeutic approach aims to address the whole-person by attending to the eight domains of wellness: physical, intellectual, emotional, social, spiritual, vocational, financial and environmental. In this holistic framework, Blair incorporates traditional mind (top-down) processing and body (bottom-up) techniques to provide care adjusted to each student's unique mental health needs.
Blair has experience working with concerns including depression, anxiety, addiction (both with individuals and their family members), self-image, spirituality, trauma, couples and family dynamics and life transitions. She has specialized training in addictions, trauma, couples and family therapy, wellness counseling, art therapy, neuro/biofeedback and as an LGBTQIA+ Safe Zone campus ally. Her work with others is founded in the belief that people are their own experts, and she considers it a privilege to provide a conduit for individuals to better learn their truth.
Credentials
LCMHC - Licensed Clinical Mental Health Counselor

LCAS - Licensed Clinical Addiction Specialist

NCC - National Certified Counselor

HMI - HeartMath Certified Practitioner
Education
M.S. Clinical Mental Health CounselingUNCG
M.S. NeuroscienceWake Forest University
B.S. Biochemistry with a minor in SociologyUNCG