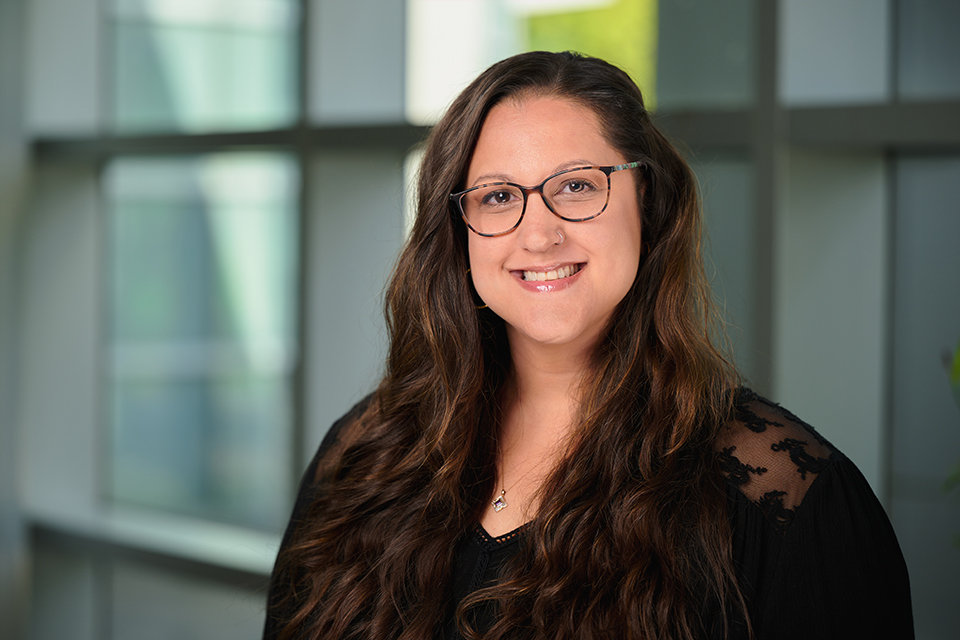 As a counselor, I strive to provide a safe space where students can navigate through the unique challenges experienced as a growing artist, without judgment. I am both humbled and inspired by the creativity here at UNCSA. It is an exciting opportunity to be able to help artists excel in their disciplines and in their lives.
My counseling approach addresses the whole person, while recognizing that individual's function as part of a larger system. I have experience working with concerns including depression, anxiety, substance use (both with individuals and their family members), self-image, spirituality, trauma, couples and family dynamics, and life transitions.
In addition to my master's degrees, I am a Licensed Professional Counselor Associate and Licensed Clinical Addiction Specialist Associate, anticipating full licensure approval by 2018. I have additional training in couples and family therapy, wellness counseling, neuro/biofeedback and as an LGBTQ Safe Zone campus ally. My work with others is founded in the belief that people are their own experts, and I consider it a privilege to provide a conduit for individuals to better learn their truth.