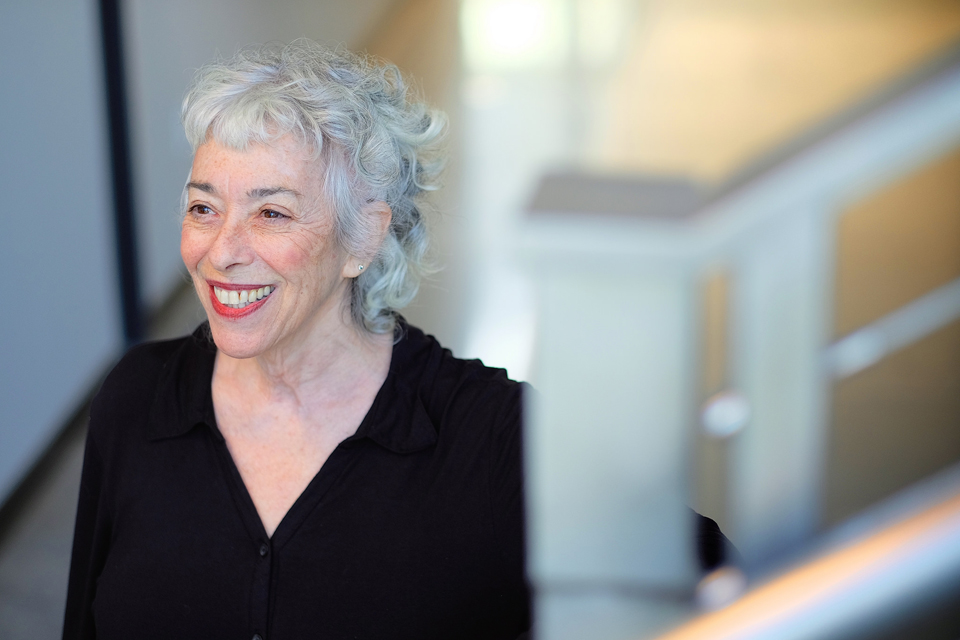 I use my wide-ranging experience to build a foundation for student driven exploration and discussion. I prepare my students to stand out from other professionals in the field by promoting personal integrity and professional excellence.
Credentials
Bridges Leadership for Faculty Women
Bard College and Uriel Weinreich Summer Intensive Program in Yiddish Language, Literature, and Culture and Seminar in Yiddish Theater, Jewish Theological Seminary, NYC
Yiddish Language Immersion and Yiddish Theater Study, Vilnius Yiddish Institute, Universiteto Vilnius, Lithuania
New York State Teacher Certification Requirements, Classes for Teachers in Child Abuse/ Violence Prevention, Adelphi University/BOCES Garden City, NY
Small Business and Entrepreneurship Certificate, Baruch College, NYC
Standardized Patient Certificate, USC Medical School, Department of Theater, Columbia, SC
Career Highlights
Successfully led UNCSA initiative to bring rank to faculty
A member of Actors Equity Association, with Off-Broadway performance experience and Yiddish theater experience
Artist-in-residence experience with at-risk and gifted students
Directorial experience with professional youth and adults
Publishing scholar, playwright and performance poet
Project Director of The Kenan Writers' Encounters for 5 years, a visiting writers' series at UNCSA.
Run workshops to educational, community and theatre professional groups centered on devised performance and the use of ritual in theater.
Research interests center on creative process, psychobiography, gender and ethnic issues, as well as Jewish and Yiddish theater.
Awards, Recognitions and Honors
YIVO Foundation Scholarship, Bard College/YIVO Summer Intensive Language Class at the Jewish Theological Seminary, NY
Reassigned Time (Faculty Development competitive semester sabbatical). Funding for six months training in Yiddish language and Yiddish theater
Award for Excellence in Teaching, UNCSA
Recipient of over $250,000 in project grants
Organizations
AEA
AFAS, Winston-Salem, NC