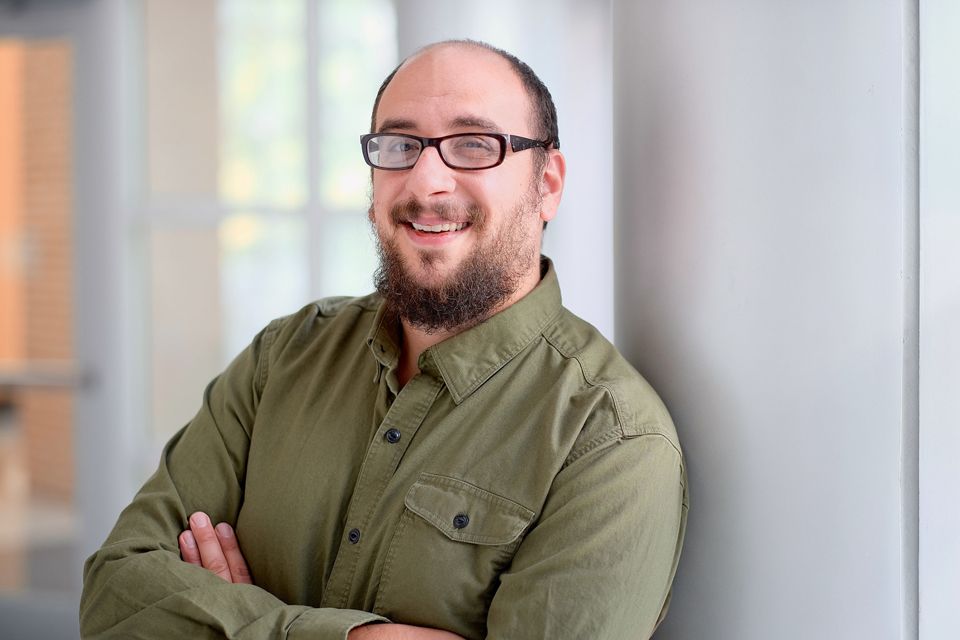 I am passionate about bridging the divide between musicians and dancers, and, quite simply, I love to teach. I believe that teaching and learning are a joy, and I hope to bring that sense of joy into my work in the classroom.
Dancers are musicians. They just don't all know that. The more music they have in their bodies and in their brains, the more likely they are to get the gigs, earn the $, and to be able to afford to eat doing what they love. I train dancers to think and to be musical in what they do, and that always stands out.
Career Highlights
Playing my first class for the Mark Morris Dance Group early in my career with Mark Morris teaching Company Class.
Being flown out to Melbourne, Australia to attend the world premiere of my compositionScratch, performed by Melbourne Symphony Orchestra violinist Sarah Curro at BMW Edge Ampitheatre.
The regular, annual performances given of my score Nosferatu, live chamber music to accompany the silent film, my most frequently performed work. Certainly the sold out premiere at the Carolina Theater in Durham, NC was a particularly highlight.
The 2000 founding in Brooklyn, NY and 2010 relocation to North Carolina of Forecast Music, a not-for-profit contemporary music group which I am the Artistic Director of.
The release of the first CD exclusively of my own compositions, 24 Ways of Looking at a Piano, named one of the top Classical albums of 2005 by All Music Guide.
NYC – ten years in the trenches, accompanying contemporary dance and ballet in studios of all shapes and sizes in, around, and throughout the city.
Awards, Recognitions and Honors
I have won awards and grants from ASCAP, The UNC Office of Learning Technology and Innovation, The Arts Council of Winston-Salem and Forsyth County, The Society for New Music, Meet the Composer, The Puffin Foundation, The Cleveland Chamber Symphony, and others. My music has been performed at a variety of venues on five continents. I have served as resident composer for Vox Novus and Forecast Music in NYC, Tonoi in Los Angeles and The Renegade Ensemble in Minnesota. My music has been recorded on nine albums on various labels, and is published by both Murphy Music Press and Lovebird Music.
Organizations
American Society of Composers, Authors and Publishers (ASCAP)
The International Guild of Musicians in Dance (IGMB)