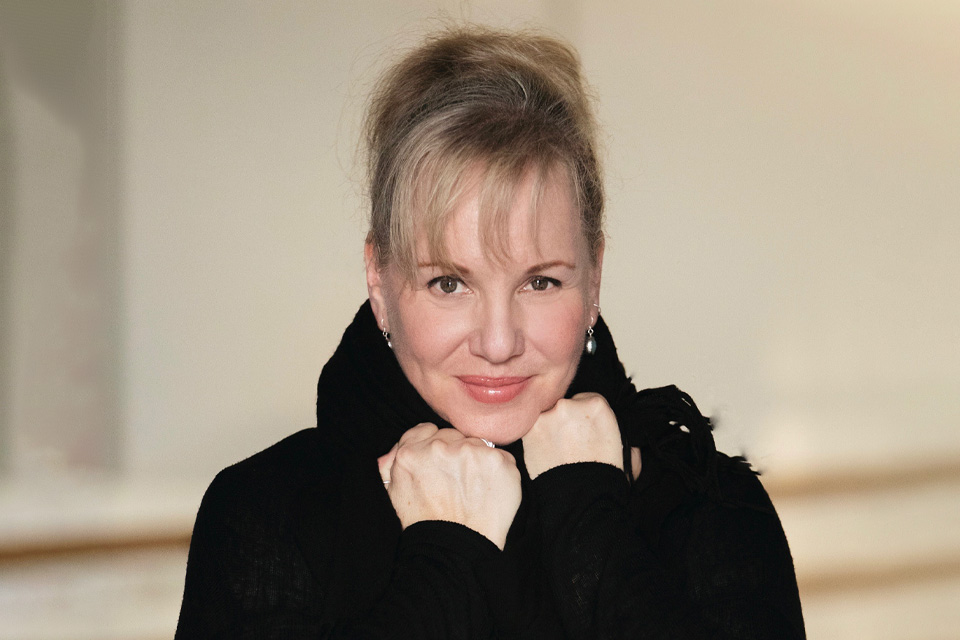 Eva Stone received a B.F.A. in Performance and Choreography from Arizona State University. After completing an M.A. in Choreography and Choreological Studies from Trinity Laban in London, England, she formed The Stone Dance Collective.
Her company presented work at both The Place Theatre and Sadler's Wells Theatre. Stone relocated to Seattle in 1995, re-established her company, and began an extensive teaching and lecturing career. She is currently on faculty at Spectrum Dance Theater and Pacific Northwest Ballet School, where she initiated New Voices: Choreography and Process for Young Women in Dance. This nationally recognized program is specifically designed to educate and mentor the next generation of female dance makers.
For the past ten years, Stone has been invited as guest faculty and a commissioned choreographer for Regional Dance America/The Ballet Alliance and has created original work for dance companies throughout the West Coast. Stone additionally holds the position of Program Coordinator for PNB's NEXT STEP choreographic program. In Nov. 2019, Stone created "F O I L," a main-stage work commissioned by Pacific Northwest Ballet, which received outstanding critical acclaim. Her work has premiered in New York, London, Geneva, Montreal, and St. Petersburg, Russia.
Her other projects include assisting Donald Byrd with the Seattle Opera production of "Aida," serving as ballet mistress for Twyla Tharp's "Sweet Fields," setting her own original work for the PNB Professional Division and choreographing over 30 award-winning musical theatre productions.
In 2021, Stone was awarded an artistic residency with the National Choreographers Initiative based at UC Irvine. Currently, Stone is commissioned by Eugene Ballet to set work for their 2022-23 season. Stone is also a choreographer/producer of "WANDER/WONDER: a sculptured dance happening," a site-specific dance event that takes place annually on Whidbey Island.
Stone is also the founder, producer and curator of CHOP SHOP: Bodies of Work, an annual Seattle-based contemporary dance festival that is now celebrating 14 years and features local, national and international dance artists as well as classes, lectures, and community-based programs. This nationally-recognized dance festival has received funding from the National Endowment for the Arts and was recognized as one of most important contemporary dance events in the US by Dance Magazine.
Education
M.A. Choreography and Choreological StudiesTrinity Laban
B.F.A. Performance and ChoreographyArizona State University