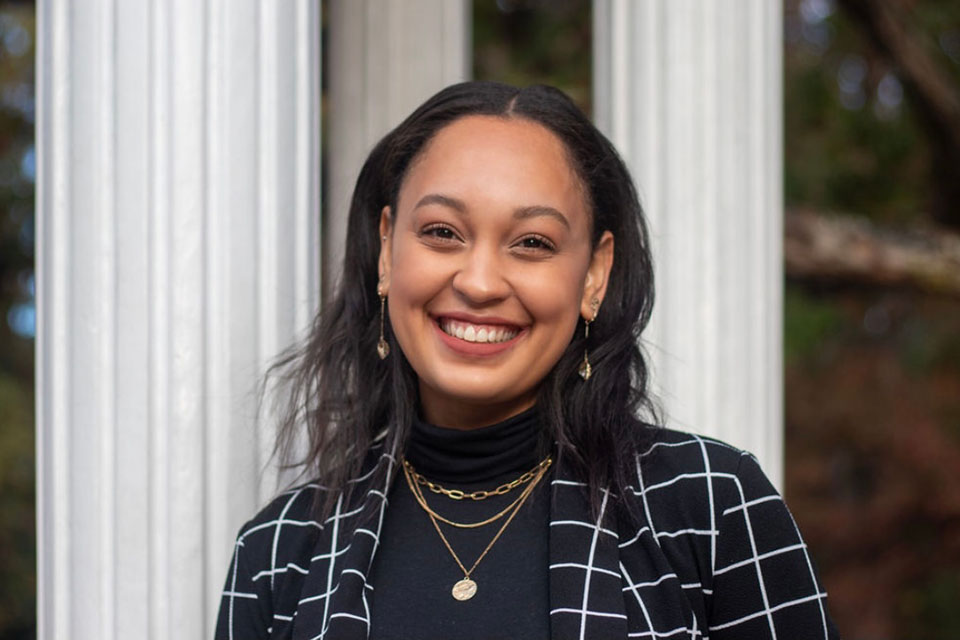 Jada Poteat graduated with her Bachelor of Music in Music Education from UNC-Chapel Hill in 2022. She is currently pursuing her Master of Music in Choral Conducting at UNC-Greensboro, where she'll graduate in Spring 2024 after studying with Dr. Carole Ott Coelho.
Most recently, Poteat served as the Interim Director of Music at Starmount Presbyterian Church in Greensboro. Previously, she worked as a Choral Scholar and Guest Conductor for five years at local churches. Poteat served as the Assistant Director of Sisters' Voices Youth Choir in Chapel Hill from 2021-2022, and continues her assistance with them through yearly summer camps.
Poteat's pedagogical approach centers upon the development of music literacy, technique, and musicality. But beyond technique and beauty, Poteat is passionate about the lasting, profound effects of musicianship on students' mental health, confidence, discipline, and self-efficacy. She focuses on meeting students where they are and teaching music with empathy and compassion.
Currently, Poteat is teaching private voice and piano lessons. She maintains a presence in several local music groups as a chorister and regular guest conductor, most notably, in Singers of New and Ancient Music or SONAM, a nonprofit choir in Durham. Poteat is super excited to be joining the UNCSA Community Music Program.