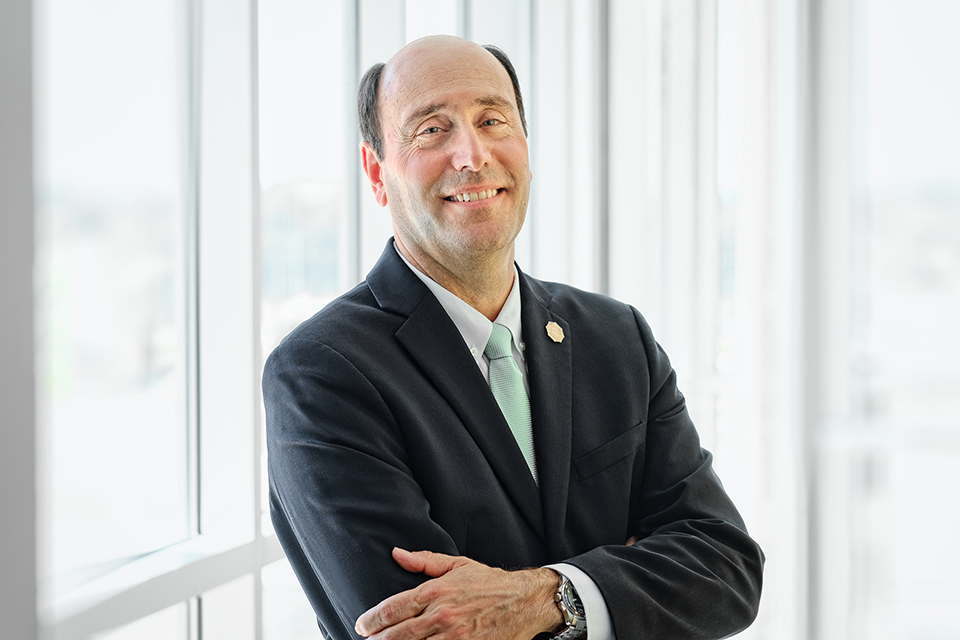 Jim DeCristo joined the University of North Carolina School of the Arts in March 2005 as Director of Economic Development and External Affairs. DeCristo's initial primary responsibility was laying the groundwork for the Center for Design Innovation, a multi-campus research center of the UNC System. In addition, Mr. DeCristo was responsible for federal, state, and community relations activities along with several other UNCSA campus strategic initiatives.
After spending almost one year as UNCSA's interim Chief Advancement Officer in 2014, Mr. DeCristo was appointed as Chief of Staff in 2015. As Vice Chancellor for Economic Development & Chief of Staff, Mr. DeCristo is currently responsible for strategic planning and federal, state and community relations activities.
Prior to joining UNCSA, DeCristo was active in economic development as a technology development and commercialization specialist with the SBTDC at Winston-Salem State University.
Mr. DeCristo has 15 years of engineering and manufacturing management experience including new product development, plant start-up, lean manufacturing, ISO 9000 registration, self-directed teams, and strategic planning.
Other positions held: Plant Manager with Diebold Incorporated, Vice President of Operations with Acoustic Technology Incorporated and Manager of Manufacturing Engineering with General Electric Aircraft Instrument Department.
Mr. DeCristo holds a Bachelor of Engineering in Electrical Engineering from Stevens Institute of Technology.
Education
B.E. Electrical EngineeringStevens Institute of Technology