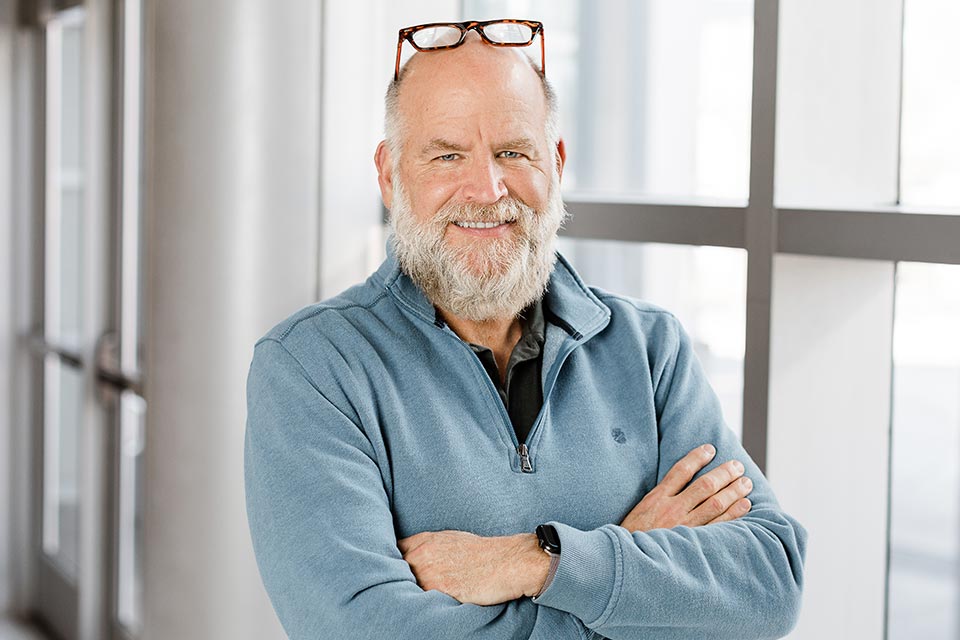 John Coyne has been designing scenery and costumes for a number of theatre and opera companies throughout the country, including New York City Opera, San Francisco Opera, San Diego Opera, Washington Opera, The Joseph Papp Public Theatre, Dallas Theater Center, The Juilliard School, California Shakespeare Theatre, The Old Globe, Ford's Theatre, Shakespeare Theatre, Center Stage, The Guthrie Theatre, Commonwealth Shakespeare Company in Boston, and Goodspeed Musicals among many others.
Prior to his career as a theatre designer, John worked as a licensed architect in Chicago, Illinois on various buildings ranging from private homes, university and corporate projects, as well as corporate and private interiors. John also was a Principal at Theatre Projects Consultants, an international arts facility consulting firm, where he combined his knowledge of architecture with his passion for theatre in the design and construction of performing arts facilities. His projects included The Wyly Theatre in Dallas with the architecture firms OMA and REX, The New World Symphony in Miami with Frank Gehry and the new home for The Greek National Opera with Renzo Piano.
I try to impart on students my design philosophy which can be summed up in three areas:
The human scale: While a design may be presented in a theater, a space to be filled, we must never lose sight that humanity is the measure of scale in theater.
The importance of resonance: What we know best and trust most too often hides our perception of truth. An unexpected environment and/or a familiar one framing a fresh perspective is an important tool to help lead to catharsis in performance.
The essential aspect of collaboration: To encourage a discovery during a performance, the team must first open themselves to the process of discovery during the design collaboration. Fixed thoughts and immutable designs repel collaboration, defeat the discovery of the unexpected and risk losing sight of the simple humanity of the production.
Awards, Recognitions and Honors
Excellence in Teaching Award – UNCSA
Broadway World Connecticut Award Nomination (I Loved, I Lost, I Made Spaghetti)
Elliot Norton Award Nomination (Taming of the Shrew) - Boston
Gallery Exhibit – "Reinventing the Globe Theatre" - National Building Museum
Dallas-Fort Worth Theater Critics Forum's Awards (Front Page) – Dallas
Connecticut Critics Circle Award (You Never Can Tell)
Dean Goodman Choice Award (12th Night) – San Francisco
Leon Rabin Award Nomination (Tartuffe) – Dallas Theater League
John Dinkeloo Prize – American Academy in Rome
Peggy Guggenheim Fellowship – Peggy Guggenheim Collection, Venice
Organizations
United Scenic Artists Local 829
Winston-Salem Youth Chorus – Board Member