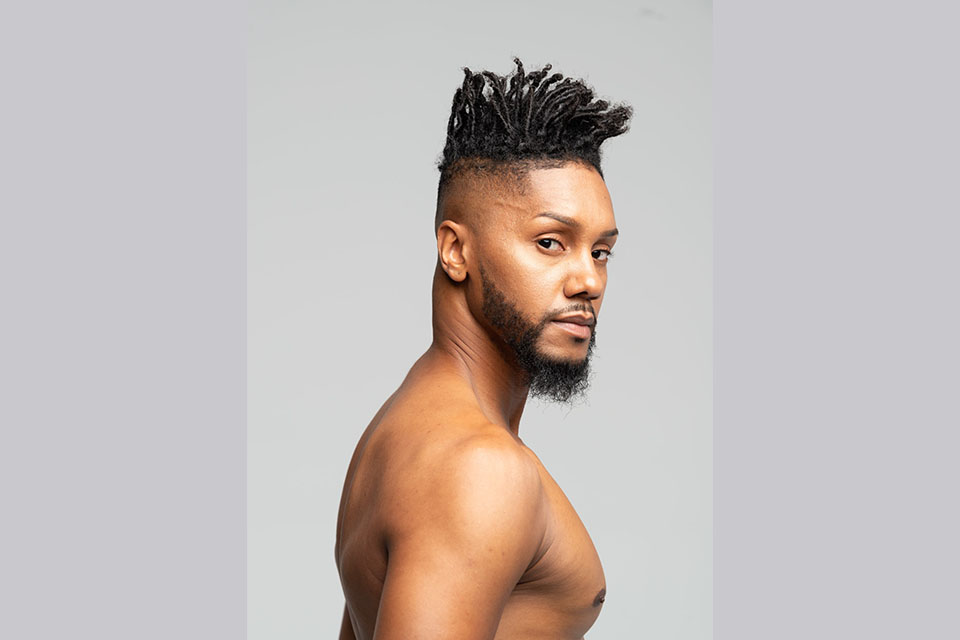 Celebrated as one of the most gifted and innovative new voices in American dance, Juel D. Lane was anything but fearless growing up in Atlanta, Georgia. Overcome by severe anxiety as a child, Lane would soon discover it was that same body that would unlock his freedom.
Lane's serendipitous encounter with dance occurred while he studied theater in Tri-Cities High School's Visual and Performing Arts magnet program. Picking up on his faculty and fluidity with movement, teachers Freddie Hendricks and Dawn Axam suggested Lane register for dance classes. And like a tsunami stirred by a butterfly in flight, Lane's dance destiny was set into motion.
After receiving elite training from Tri-Cities High School and the Youth Ensemble of Atlanta, Lane earned his B.F.A. from UNCSA with a focus in Contemporary Dance. It was the unconstrained self-expression offered by this style of dance that freed Lane from his severe anxiety.
Lane pushes the boundaries of contemporary dance through choreography that "strips labels and shows humanity," as he puts it. Whether he examines political concepts, gender roles, or his own intimate experiences, Lane stays unapologetically true to his singular perspective. Lane's clear vision is met by his extraordinary technical talent, resulting in ever-growing national acclaim that is helping to launch his career to new heights.
World-renowned Alvin Ailey American Dance Theater recently invited Lane to flex his creative muscle as a featured choreographer for Ailey II, a secondary company that focuses on emerging young dancers and innovative choreographers. This addition to Lane's resume lends global flare to an already robust list of accolades and achievements.
Lane's exceptional repertoire has landed him on the cover of Dance Studio Magazine and on Dance Magazine's "25 to Watch" list.
Currently dancing with Bessie Award-winning Camille A. Brown & Dancers, Lane made history in 2012 as the first local and independent black choreographer to have his work commissioned by the Atlanta Ballet. From there, he participated in the 2015-2016 Alvin Ailey Dance Foundation New Directions Choreography Lab and collaborated with dance legends across the United States.
In 2010, he began incorporating multimedia into his performative work. His film projects, "Just Another Day," "How to Kill a Ghost," and "When The Beat Drops," showcase the complexity, playfulness and creativity within this dynamic choreographer's mind.
Lane's choreographic voice and the growth of his repertoire share one common thread: they are fast. Lane nods to his up-tempo inclinations when he says, "My work is fast because the hyperactive boy with anxiety is still in there." Lucky for us, he is helping to shape the future of dance before our very eyes.
Education
B.F.A. Contemporary DanceUNC School of the Arts