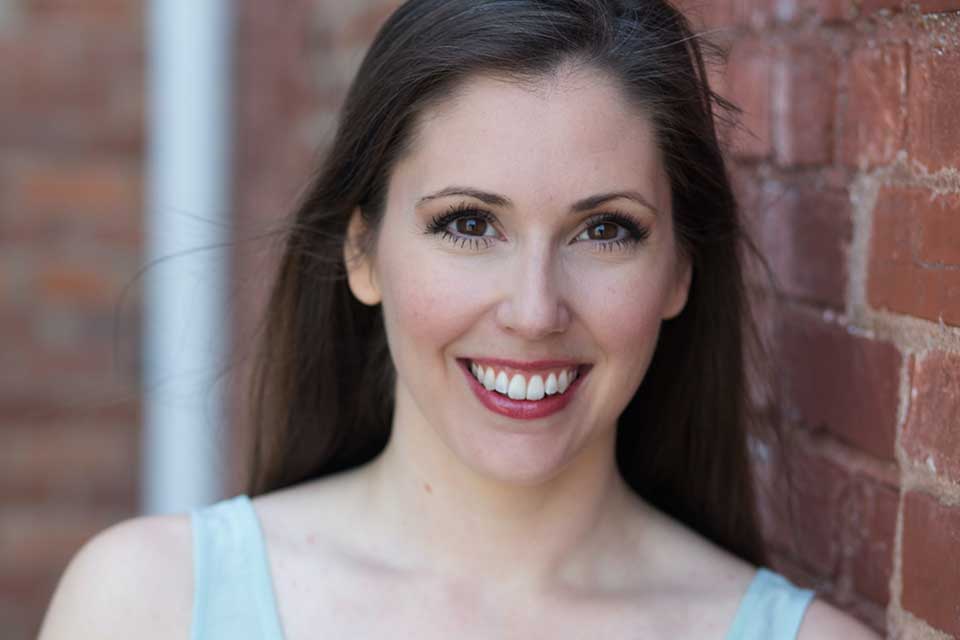 Soprano Kathryn Muhlenkamp teaches classical voice and musical theatre. Kathryn studied vocal performance at Elon University under Drs. Hallie Coppedge Hogan and Julie Celona-VanGorden. While at Elon, Kathryn sang in Opera Workshop, Camerata and Élan-the vocal jazz group. She then attended law school at Wake Forest University, continuing her vocal studies under Janine Hawley.
Kathryn is a frequent performer across North Carolina and Virginia. A lyric soprano, Kathryn's favorite roles include Mary Poppins, Julie Jordan ("Carousel") and Luisa ("The Fantasticks!"). She also appears in straight plays, notable roles including Shelby ("Steel Magnolias") and Brook Ashton ("Noises Off").
Kathryn last taught at the Music Education Center of Charlottesville, Virginia, working with students aged 8 to 75 in private lessons and group classes. Kathryn formerly served on the Board of Directors for Piedmont Opera and the Alamance Arts Council before moving with her husband to Nancy, France for a year. Currently, she can be heard in the choir at Emerywood Baptist in High Point.
While not teaching and performing, Kathryn practices full time as an attorney at Greenwood Law in Winston Salem. Her outside hobbies include traveling, Pilates and spending time with her husband and two sweet dogs.