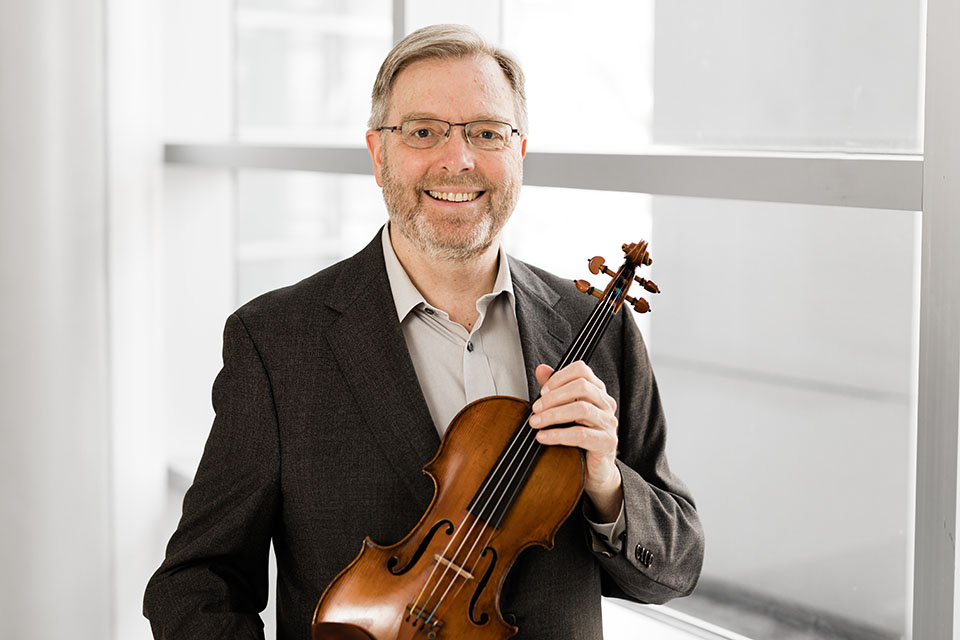 Kevin Lawrence's own depth of musical conviction, his rich experience with several important figures in the history of violin playing, along with continuing engagement with prominent performers and teachers—both as director of Green Mountain and through ongoing international contacts—gives him an unusually broad perspective on how a student may attain success as a violinist.
I provide a thorough grounding in the foundations of violin playing as developed by Ivan Galamian and his school, with a teaching style that belongs to today's young musicians—emphasizing dialogue, personal connection and respect for the spirit of inquiry.
Credentials
Founder and Artistic Director of Green Mountain Chamber Music Festival since fall 2004.
Master classes throughout the United States, Germany, Austria, Czech Republic, Bulgaria, Romania, Russia, Israel, Korea, Costa Rica and Venezuela.
On faculty at Meadowmount School from 1980 to 1993; the last violinist appointed to faculty of this school by its founder, Ivan Galamian.
Career Highlights
Concerto engagements with Charlotte Symphony, Richmond Symphony, Greensboro Symphony, Anchorage Symphony, Shreveport Symphony and Sofia (Bulgaria) Philharmonic.
Solo recitals and chamber music performances at Merkin Hall and Weill Hall at Carnegie Hall; Alice Tully Hall and Miller Theater in New York City; at the National Gallery of Art in Washington, DC; at the Cleveland Museum of Art and the Baltimore Museum of Art; at the Moscow Conservatory and St. Petersburg State Capella in Russia and the Concertgebouw in Amsterdam.
Chamber music recording with flutist Carol Wincenc on Bridge Records, recognized as Critics Choice by American Record Guide.
Chamber music collaborations with Raphael Hillyer, Matt Haimovitz, Ransom Wilson, Eugenia Zukerman, Kyung Sun Lee and Daniel McKelway.