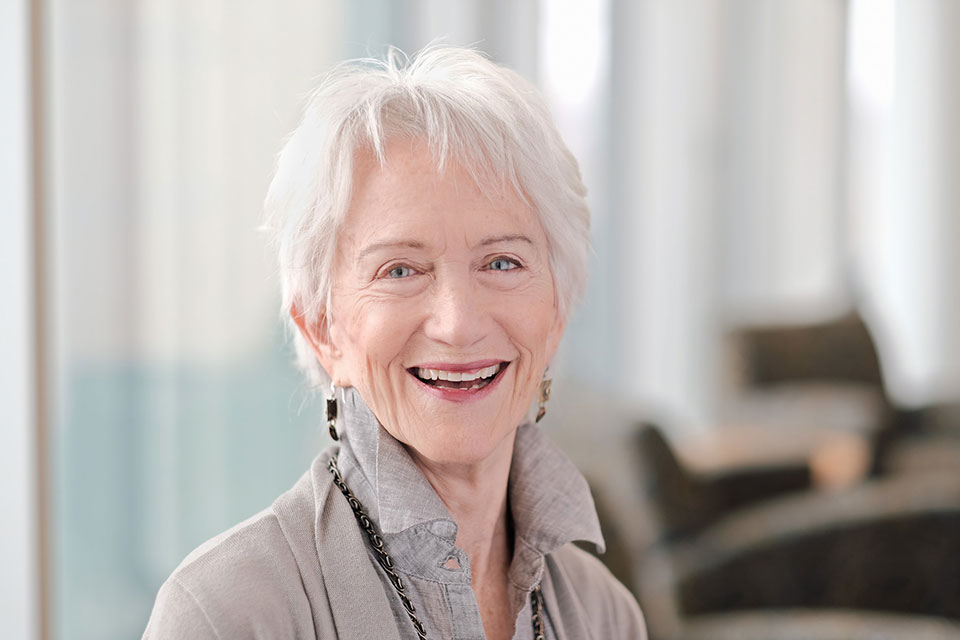 The incredible joy of teaching at UNCSA comes from being able to offer the parallel paths of my own lived-in life as I foster our young artists to discover the lovingkindness and wisdom silently streaming through their vulnerable human hearts.
In 1967, after graduating from The Neighborhood Playhouse School of the Theatre under Sandy Meisner, I became a professional actor and simultaneously initiated an intensive practice of hatha yoga in New York City. Dr. Rammurti S. Mishra issued my teacher certification. While acting on New York and regional stages, I taught yoga classes to drama students at The American Musical and Dramatic Academy and to meditation students at The International Jain Meditation Center. For 50 decades these parallel paths have sustained me as an artist who will always be a dedicated practitioner of mindfulness meditation and yoga.
In 1988 I began training in taiqi and qi gung at the Tai Chi Chuan Center of New York under Master C.K. Chu and later, while pursuing an MA at Appalachian State University, continued to pursue instruction with Master Rick Ward at the Blue Ridge Kung Fu and Arnis Academy. Certified to teach taiqi under Master Ward and The Cloud Forest World Chinese Martial Arts Association, I began offering classes at ASU. My practice deepened with studies in Tsingtao, China, with Madame Chu; in Chapel Hill with Master Yap Soon-Yeong; in California with Master Teja Bell; and in Winston-Salem with Master San Gee Tam and senior teacher Annukkha Holland at the Golden Flower Tai Chi School. I taught taiqi in the summer curriculum for Summit School, in the NCSA School of Music, and the School of Drama, where I complied and co-directed a production of Chinese Zen teaching stories and Taoist tales using taiqi, story theatre, music and percussion.
Certified as a teacher of Mindful Yoga by Spirit Rock Meditation Center in Woodacre, California, for the past 20+ years I've taught contemporary dancers at UNCSA, in the Salem College Continuing Education curriculum, and students of all ages at Pretzel Logic Yoga Studio, The Golden Flower Tai Chi School, The Arts of Yoga Studio, and The Yoga Gallery. Currently my class in Radiant Heart flow yoga is offered Saturdays at The Breathing Room and on silent mindfulness meditation retreats.
In 1994, after a 25-year acting career and with an MA in Community Counseling at ASU, I completed doctoral work in Expressive Arts Therapy from The International Graduate School in Saas Fe, Switzerland. I worked as a counselor in the Counseling Center at NCSA and at The Bridge at Brookstown Treatment Center supported by certificates in Expressive Arts Counseling (EXA), Eye-Movement Desensitization & Reprocessing (EMDR), and Somatic Experiencing (SEP). These days as a clinician at The Mood Treatment Center and in my on-going private practice, I specialize in the gentle release of trauma while building resilience and resourcefulness.
Education
M.A. Community CounselingAppalachian State University
Professional Acting CertificateThe Neighborhood Playhouse School of the Theatre