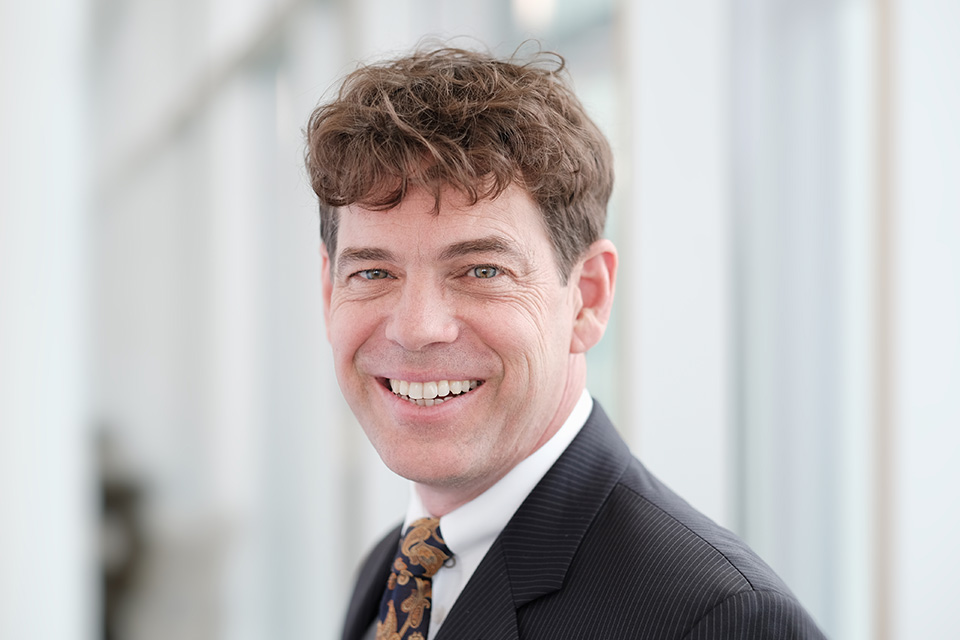 As a scholar, Michael Dodds has always been interested in how musicians conceptualize musical structures, especially in the areas of mode and counterpoint. Active as conductor and composer, he also enjoys playing the violin in everything from Bach to bluegrass. After a period working for the U.S. government in D.C. and the United Nations in Austria, he earned his doctorate in musicology at the Eastman School of Music in Rochester, New York. He joined the School of Music in 2005, and also serves as Director of Worship, Music & the Arts at First Presbyterian Church of Winston-Salem.
My pre-eminent goal is to help my students make their own meaningful connection with music of the past. This connection goes beyond helping them be informed and effective as performers, composers and teachers; it also deepens students' aesthetic experience of life, illumines what it means to be human and nourishes them in their growth as musicians and persons.
Credentials
Researched topics such as the transition from modes to keys, liturgical performance practices in the late Renaissance and Baroque eras, contrapuntal improvisation in the Baroque era, musical iconography and the mapping and navigation of tonal space in the age of exploration.
Published in Journal of Musicology, Journal of Seventeenth-Century Music, Philomusica Online, and Barocco Padano, as well as in multi-author books, festschrifts and in reference works such as the New Grove Dictionary of Music and Musicians and the Garland Encyclopedia of Medieval Germany.
Presented work at numerous conferences and universities in the United States and Europe, including the American Musicological Society, the Society for Seventeenth-Century Music, the American Guild of Organists and the biennial International Conference on Baroque Music.
Career Highlights
Spent the 2015-16 academic year as a senior research scholar at Yale University, where he wrote a book and taught on the music of Bach. His book, "From Modes to Keys: The Organ in Baroque Liturgy," is forthcoming from Oxford University Press.
Invited to deliver the prestigious 2016 Tangeman Lecture at Yale: "Style and Spirituality in Monteverdi's 1610 Vespers."
His choral symphony, "I Will Exalt You, My God the King," a 39-minute setting of Psalm 145, commissioned for the anniversary of a Winston-Salem non-profit organization, was premiered in November 2013 to great acclaim and is the subject of a forthcoming feature-length documentary, "Blessed Unrest."
Awards, Recognitions and Honors
Research has been supported by fellowships from the Yale University Institute of Sacred Music, Fulbright Foundation, National Endowment for the Humanities, Kenan Institute for the Arts and numerous UNCSA faculty development grants.
UNCSA Excellence in Teaching Award, 2009
Organizations
American Musicological Society
Society for Seventeenth-Century Music