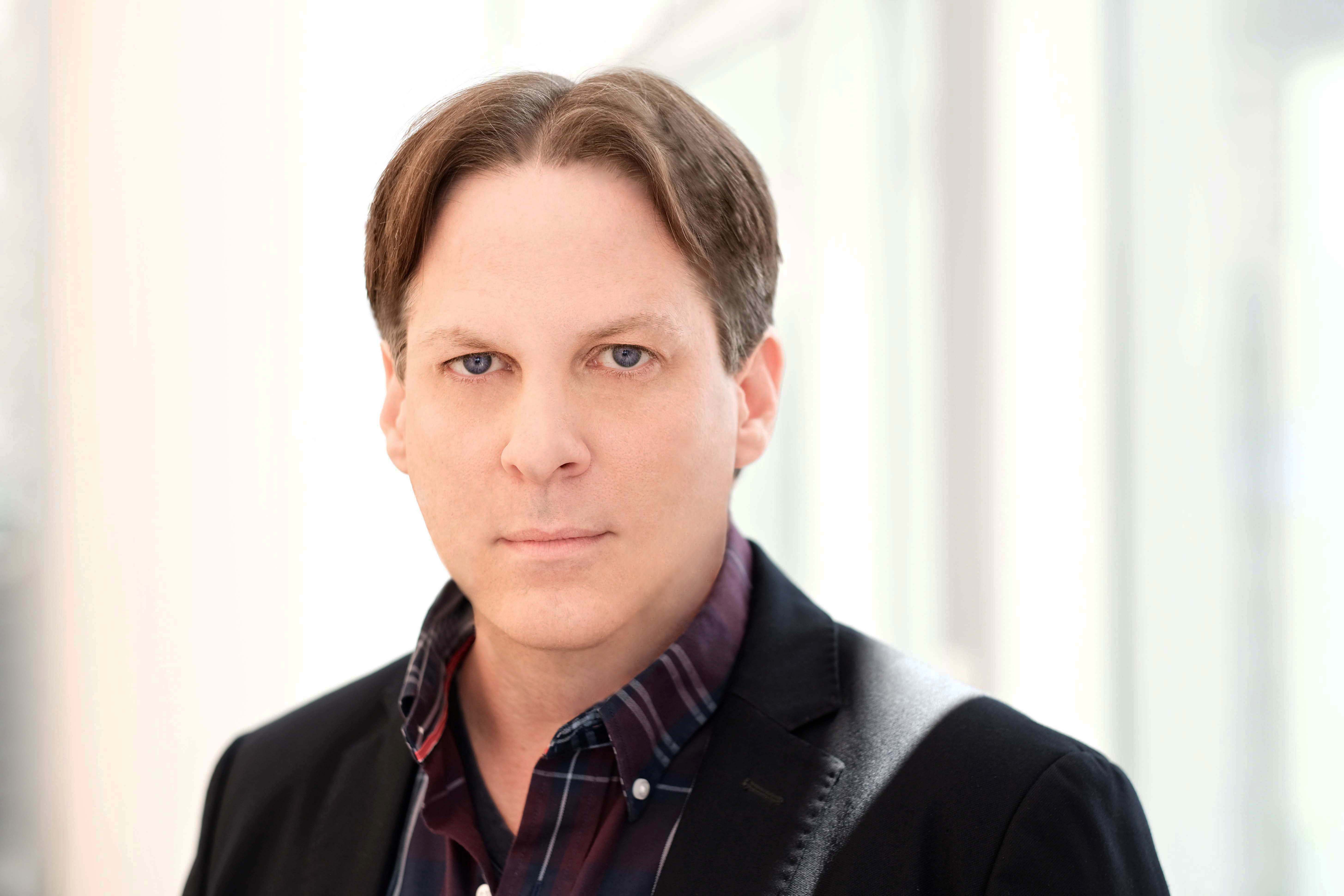 Award-winning costume designer and UNCSA alumnus Michael Sharpe has acquired a breadth and depth of real-world design expertise collaborating on numerous theatre, film and television productions. He has cultivated excellence in his craft and learned the value of well-nurtured relationships. His goal as an educator is to guide artistry and intellect in a classroom of theoretical and experiential learning, supporting the needs of each individual. Layering curricular content with his own perspective, Michael equips students with the knowledge and tools they need to navigate the profession successfully.
I believe in developing and balancing both the creative and practical aptitudes of young artists. I task them with thoughtfully evaluating their work and constructively critiquing one another. They discover the importance of cooperation, hone critical thinking and communication skills, expand and refine their portfolios and build confidence in themselves and their abilities.

Michael Sharpe
Credentials
Parsons School of Design, New York – Fashion Design Major, 1987-89
Career Highlights
Collaborating on Broadway productions such as "

Jekyll & Hyde,"

"

Into the Woods,"

"

Wicked

" and "

King Lear"

; on film productions such as "

First Wives Club

," "

Kate & Leopold

," "

World Trade Center

" and "

Bunraku"

; on television productions such as "

White Collar

," "

Law & Order

," "

John Adams

," "

Smash

," "

Madam Secretary

," "

Jessica Jones,

" "

Luke Cage

" and "

Iron Fist;"

and more.

Collaborating with writers and directors such as Arthur Laurents, Stephen Sondheim, James Lapine, Joe Mantello, Frank Wildhorn, Stephen Schwartz, Ethan McSweeny, Tom Hanks, Tom Hooper, David McCullough, Steven Spielberg and more.
Collaborating with artists such as Barbra Streisand, Meryl Streep, Gwyneth Paltrow, Matt Damon, Hugh Jackman, Liev Schreiber, Paul Giamatti, Laura Linney, Tom Wilkinson, Stephen Dillane, Josh Hartnett, Demi Moore, Woody Harrelson, Kevin McKidd, Christopher Plummer, Uma Thurman, Bernadette Peters, Anjelica Huston, Debra Messing and more.
Collaborating with costume designers, makers, and fabricators such as Theoni Aldredge, Ann Roth, Ann Curtis, Donna Zakowska, Molly Maginnis, Stephanie Maslansky, Barabra Matera, Eric Winterling, Lynne Mackey, Rabbit Goody (Thistle Hill Weavers), John Bright (Cosprops), Sands and more.
Working in cities throughout the United States and abroad such as New York, Los Angeles, Chicago, San Francisco, Montreal, London, Paris, Rome, Amsterdam, Budapest, Bucharest and more ... and making wonderful friendships along the way!
Awards, Recognitions and Honors
Tony Award for Best Costume Design, "

Wicked"




Associate Costume Designer (with Costume Designer Susan Hilferty)

Emmy Award for Outstanding Costumes, "

John Adams"


First Assistant Costume Designer (with Costume Designer Donna Zakowska)

Women's Variety Ensemble Award for excellence in costumes, "

Jessica Jones

"
Assistant Costume Designer (with Costume Designer Stephanie Maslansky)

Costume Designer's Guild Award for excellence in costumes, "

Smash"


First Assistant Costume Designer (with Costume Designer Molly Maginnis)
Organizations
Education
B.F.A. Costume DesignUNC School of the Arts