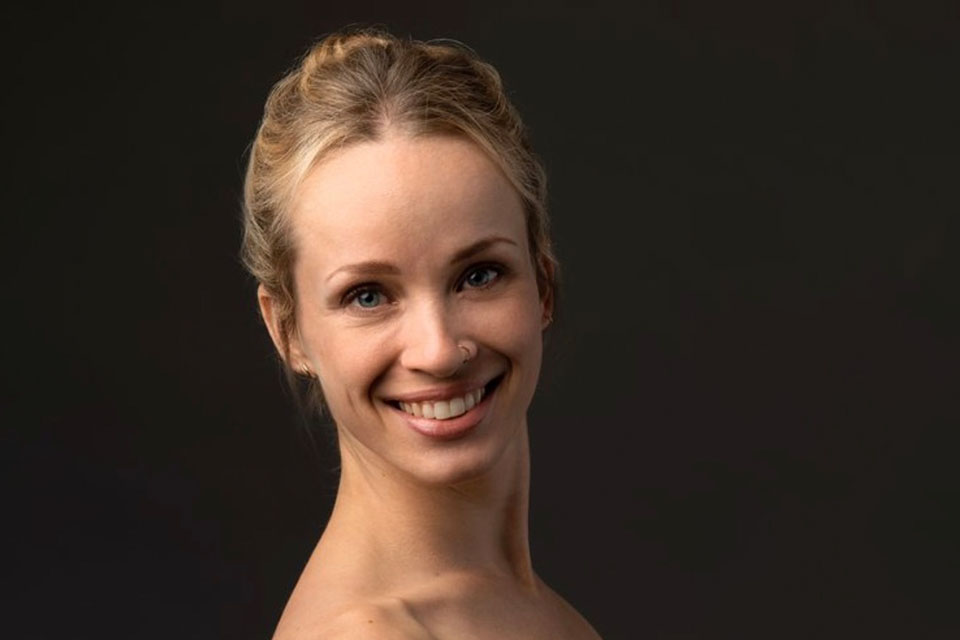 Growing up in North Carolina, Mollie Sansone began her dance training with Melissa Hale-Coyle, Claudia Folts, Lisa Leone, Mel Tomlinson, Rebecca Massey, Patricia McBride, Jean-Pierre Bonnefoux, and Maniya Barredo. During the summers, Sansone attended the Joffrey Midwest Workshop, the Nutmeg Ballet Conservatory, Atlanta Ballet, and Nashville Ballet.
In 2004, Sansone began her professional career with Nashville Ballet. During her nineteen-year tenure she has performed works by choreographers such as Paul Vasterling, Jirí Kylián, George Balanchine, Christopher Bruce, Salvatore Aiello, Val Caniparoli, Sarah Slipper, Jennifer Archibald, Gina Patterson, Stephen Mills, Christopher Stuart, James Sewell, and Brian Enos.
Her notable lead roles include Juliet in Vasterling's "Romeo and Juliet", Lizzie in Vasterling's "Lizzie Borden", Lady Macbeth in Vasterling's "Macbeth", The Chosen One in Aiello's "Right of Spring", the Turning Girl in Balanchine's "Who Cares?", and the Sugar Plum Fairy and the Dew Drop Fairy in Vasterling's "Nashville's Nutcracker".
Sansone has performed with the former MOTION Dance Theater, where she performed works choreographed by Nick Kepley, Gabrielle Lamb, and James Gregg. She has also performed with Kansas City's Quixotic. In 2013, she was the recipient of the Individual Artist Fellowship awarded by the Tennessee Arts Commission.
Sansone has been a School of Nashville Ballet faculty member since 2005. As a choreographer, she premiered her first professional work in 2019, titled "Mash the Pigeon", for NB2, Nashville Ballet's Second Company. For the main company, she choreographed "Bootleg Sugar Lips" in 2020 and "Fortitudine" in 2022. She was also commissioned by Chattanooga Ballet to choreograph "Élégiaque" for their 2022-23 season. Sansone is now the Resident Choreographer for Nashville Ballet. Her latest work premiered in February of 2023 as part of Vasterling's "Anthology".