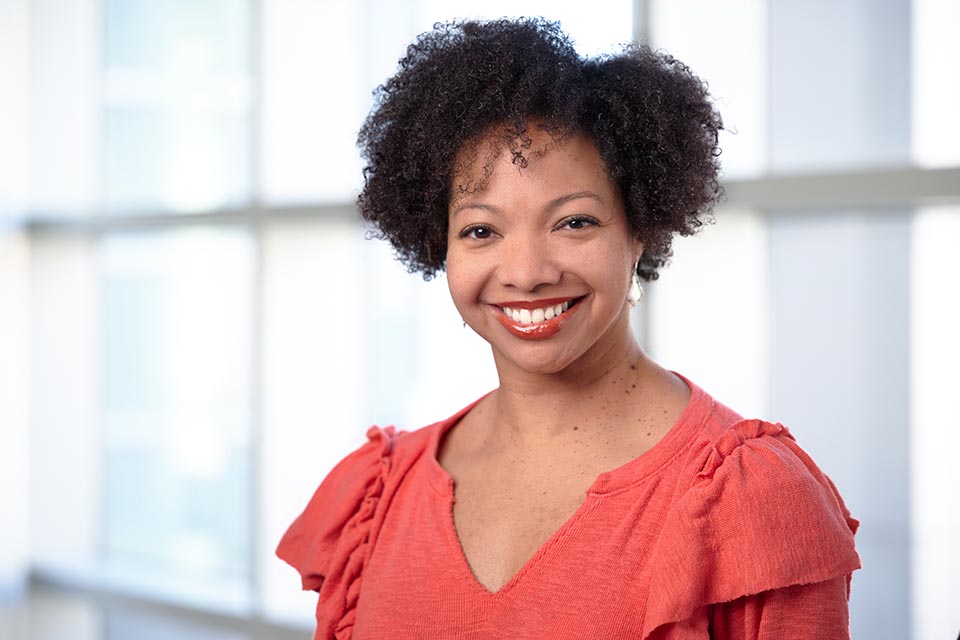 Monica Stephenson is originally from Fayetteville, North Carolina. She graduated from the University of North Carolina School of the Arts and the Professional Training Program at the Houston Ballet Academy.
In 2002, she received her first professional contract with The Washington Ballet. She went on to perform with the Dance Theatre of Harlem Ensemble and joined the Los Angeles Ballet as an inaugural season company member in 2006.
After returning to New York City, Monica performed in professional musical theatre as a cast member in Ragtime at the Westchester Broadway Theatre and Footloose at the Fireside Theatre. In 2016, she completed her Master of Arts in Dance Education from New York University with a concentration in American Ballet Theatre Ballet Pedagogy and is certified in all levels of the ABT National Training Curriculum. Monica was previously a member of the Education Staff at American Ballet Theatre as both a Teaching Artist and the Project Coordinator for Project Plié, an initiative to increase diversity in classical ballet.
Monica joined The Washington School of Ballet SE Campus as full-time faculty in Fall 2016. In 2018, Monica assumed the role of Associate Head of School SE Campus and, in 2019, became the Head of School SE Campus, where she led the faculty and staff in delivering ballet instruction at a pre-professional standard. She most recently served as the Director of Community Engagement at Miami City Ballet and is currently the Director of Preparatory Dance at the University of North Carolina School of the Arts.